ART NEWS
5 Art Exhibitions To Visit In Paris This Spring
If you are planning your trip to one of the most beautiful and inspiring cities of Europe, Paris, make sure to take special care of its cultural aspects. Apart from the Louvre and Musee d'Orsay, this place has much to offer. However, these offers are usually limited in time and devoted to a certain event, as in our case, to the beginning of spring with all its blossoms all over the Tuileries Garden. To learn more on this spring's special offers in Paris, stay tuned!

This time it is not only about the classics but also about the way art exhibitions can be held interactively and in a more engaging way for the viewers. Thus, through the interactive exhibition of Van Gogh's masterpieces, one can get the ultimate experiences of art literally coming to live with music.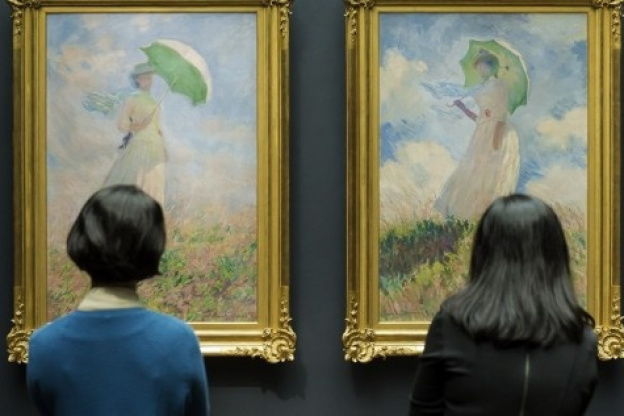 Paris Must-visits: From Interactive Van Gogh To Vasarely's Optical Illusions
We do not want to keep you waiting any longer, so below is our selection of the finest places to visit in spring:
The Courto Collection: A Look at Impressionism: presented by the Louis Vuitton Foundation, a collection of British entrepreneur and philanthropist Samuel Courto is put to the public's view. The exhibition brings together about 110 works, including 60 paintings and graphics;
Jean-Jacques Lequeu: all the works this French architect presented to the French National Library before passing away are now recognized as ultimate masterpieces. This exhibition shows that his creativity went far beyond the boundaries of an architectural career;
Vasarely, the exchange of forms: this is the first major French retrospective dedicated to Victor Vasarely, father of optical art. The exhibition will show 300 paintings, objects and documents through which the artist's place is explored in popular culture;
Alberto Giacometti – Peter Lindbergh. To know the invisible: with photographs of works by Alberto Giacometti, made by Peter Lindbergh, the cult fashion photographer, the exhibition is a dialogue between two artists, whose works are remarkably similar, despite the fact that they have never met;
Van Gogh, Starry Night: held at the Atelier des Lumières with the most famous works of Van Gogh – "Potato Eaters" and "Starry Night" coming alive with the music of the Italian Luca Longobardi.
This spring is going to be especially full of cultural events in Paris, so make sure not to miss these top 5 exhibitions definitely worth visiting.