ART NEWS
Massive Cardboard Installations by Isabel and Alfredo Aquizilan Investigate Migration and Community
[ad_1]

Isabel and Alfredo Aquilizan work as a husband and wife team primarily in the medium of cardboard. Their soaring installations fill gallery spaces, reaching from floor to ceiling and wall to wall. The duo's massive sculptural works are comprised of miniature homes that have been piled and stacked, creating dizzying towers of comingled landscapes. For many of their installations the artists work with students and community members to collaboratively build the cardboard structures, inviting participants to reflect on and channel their own migratory experiences. The Aquilizans moved from the Philippines to Australia in 2006, and much of their work centers around the migrant experience, and having a foot in two worlds.
A statement from NuNu Fine Art gallery in Taiwan explains, "the Aquilizans negotiate identity vis-à-vis tracing points of mobilities… Identifying with departures as a poignant tribute to all, like themselves, who have managed to make homes out of strange lands, keeping memories of the passage as the foundation of new dwellings."
See one of the Aquilizan's installations through May 19, 2019 in Melbourne, as part of Bruised: Art Action and Ecology in Asia at RMIT Gallery. You can get to know the artists in a 2018 interview with HAINAMANA, and explore more of their mixed media collaborative projects on Artsy.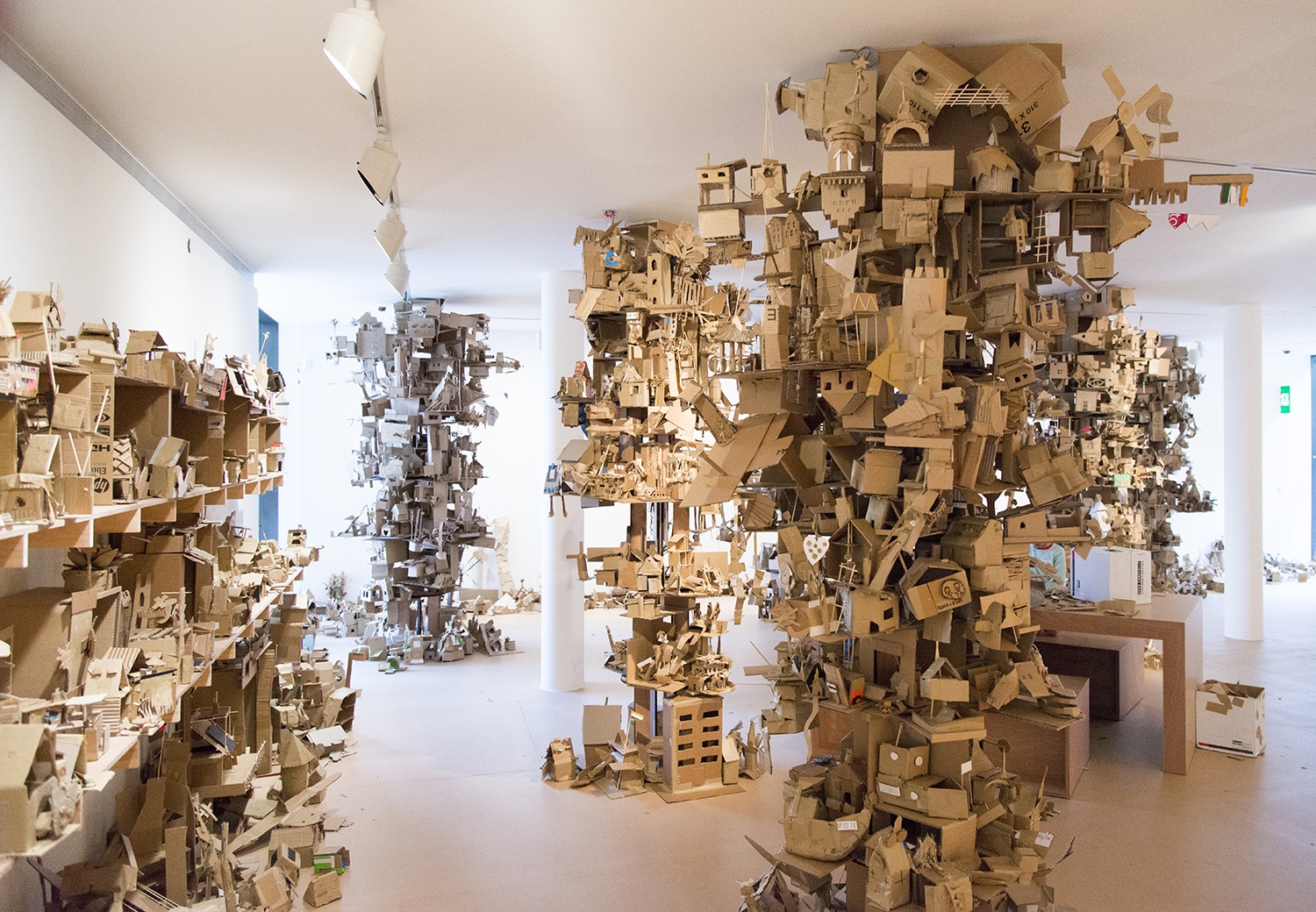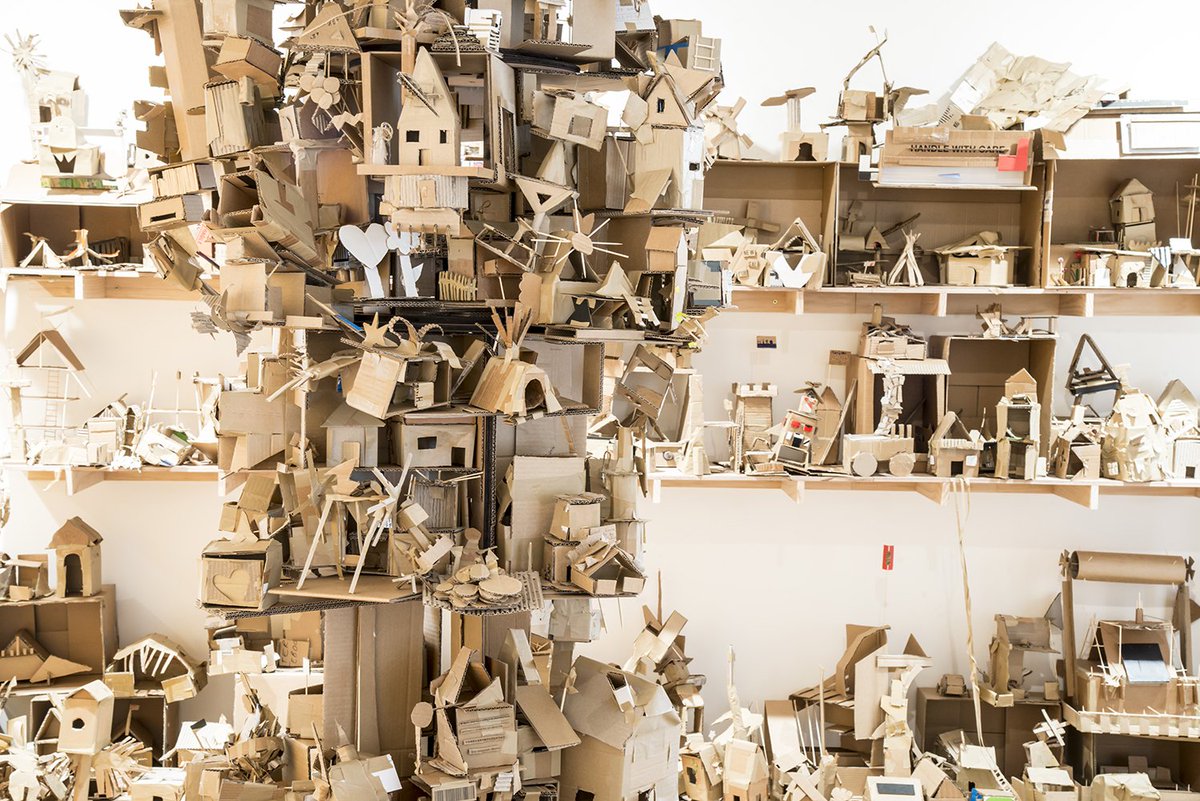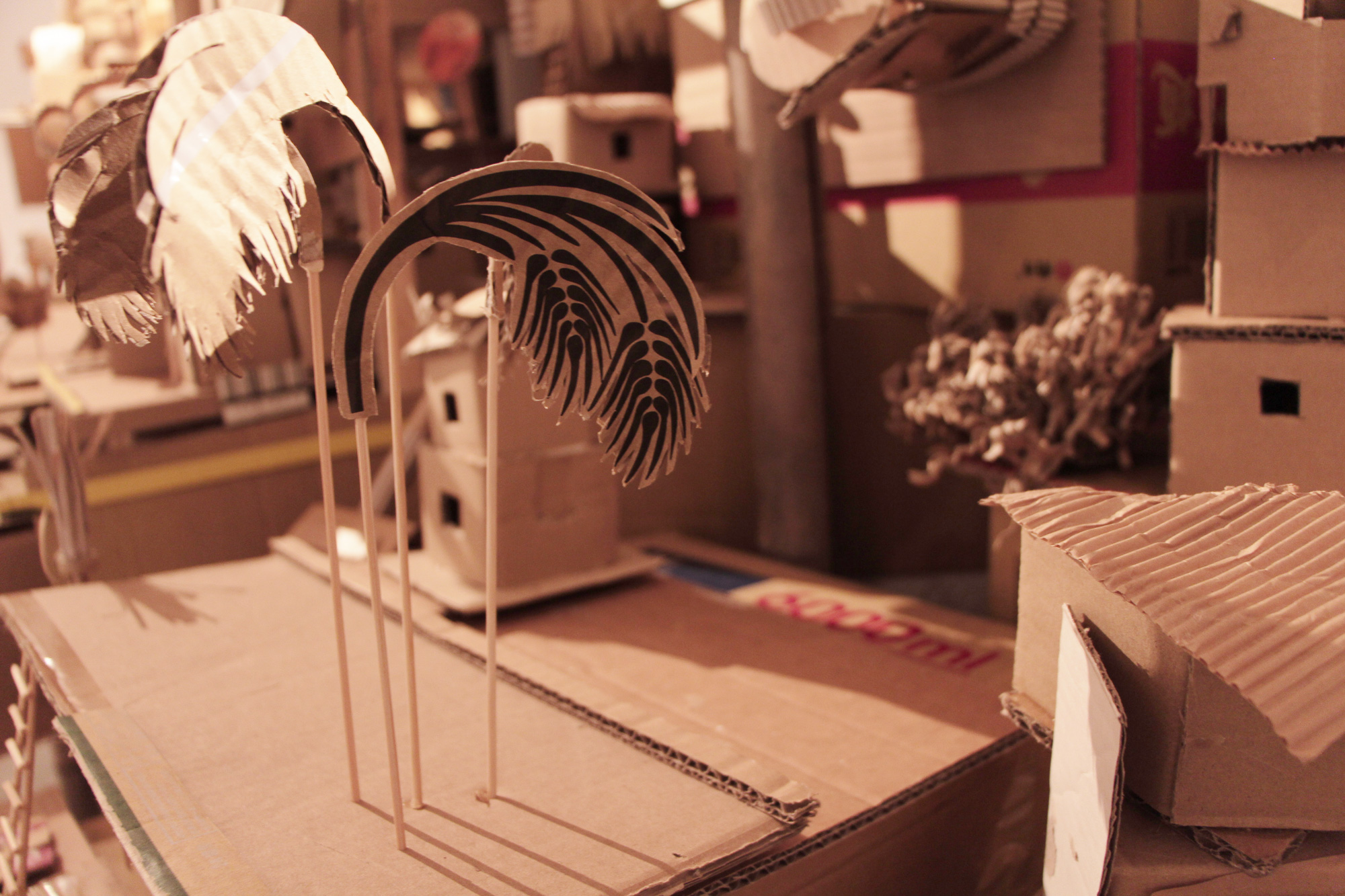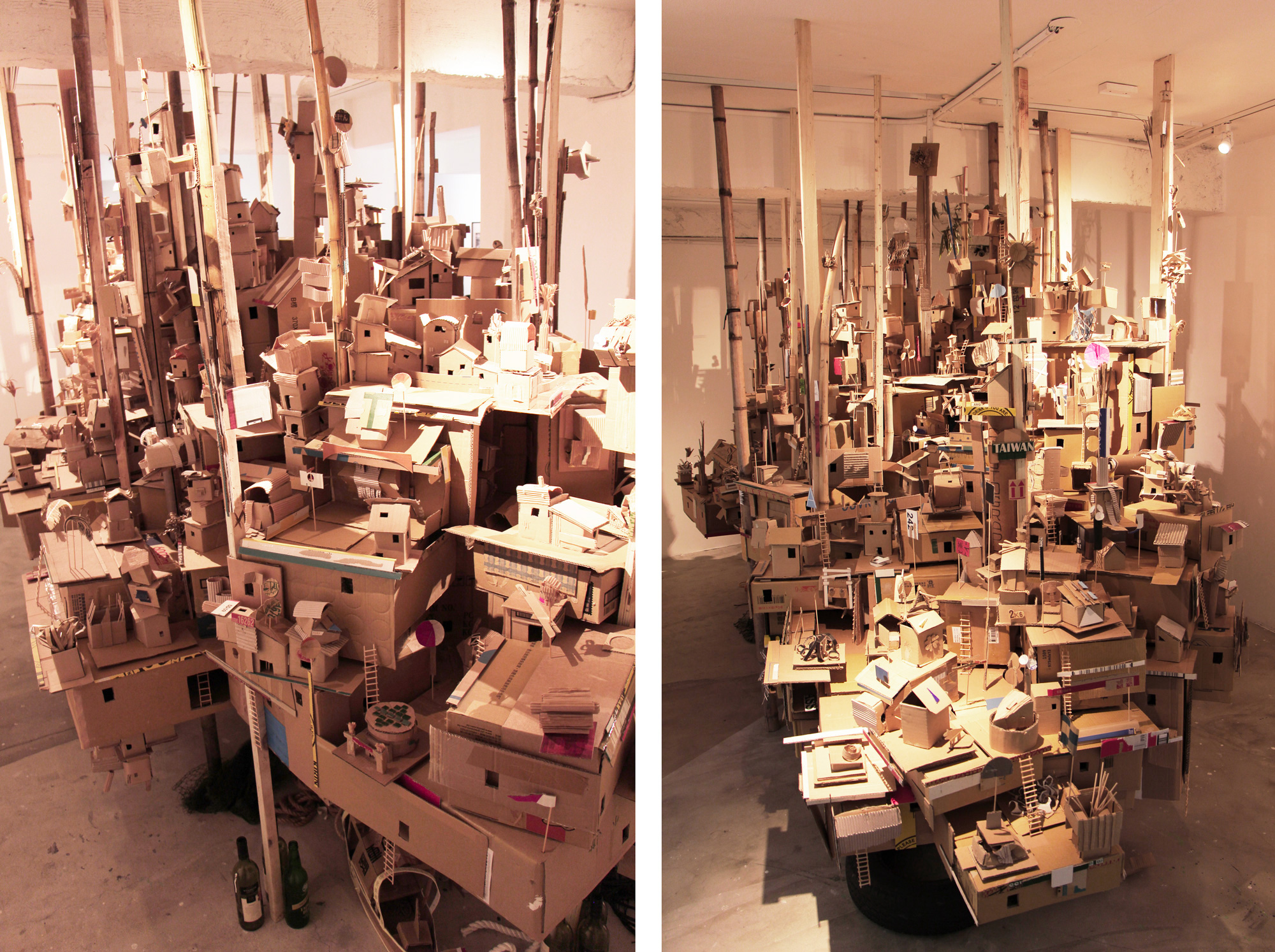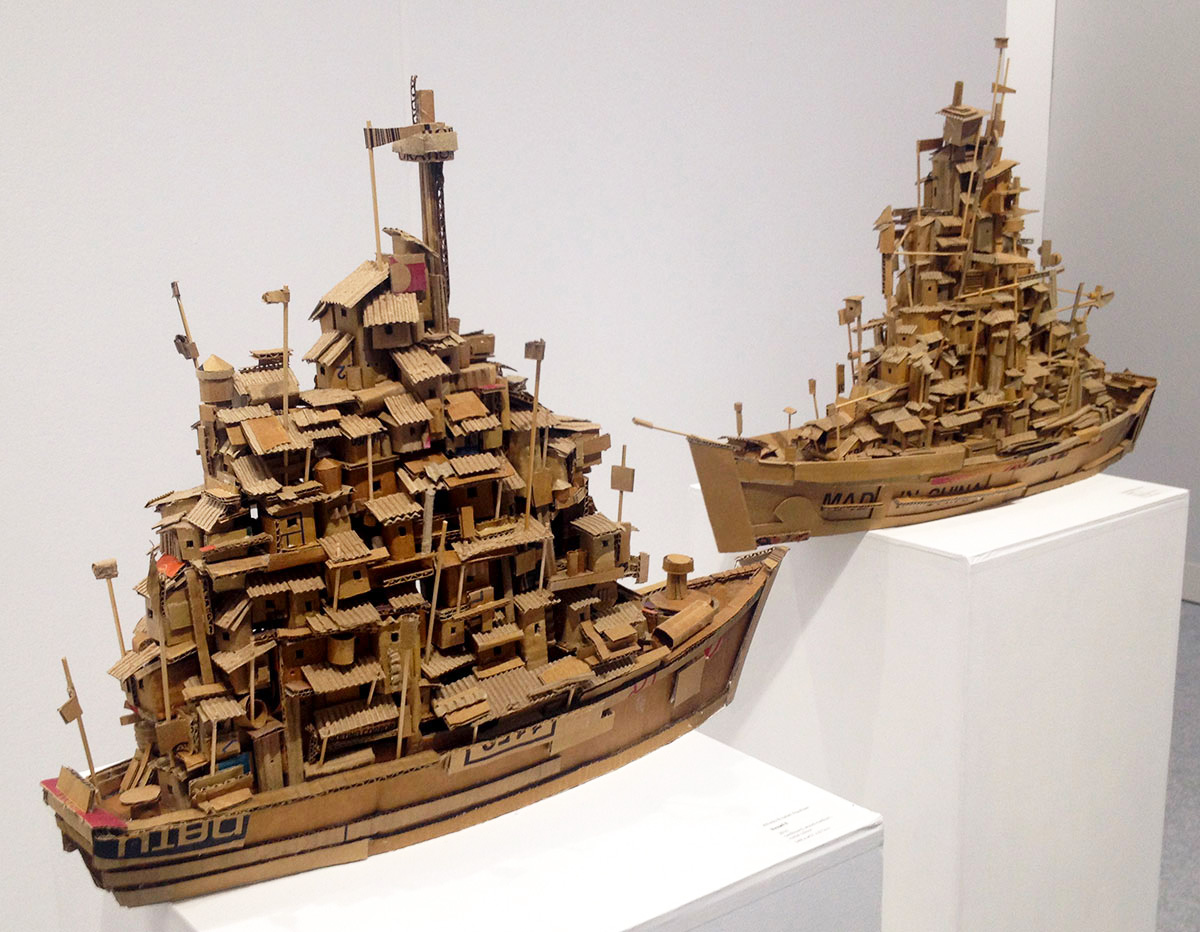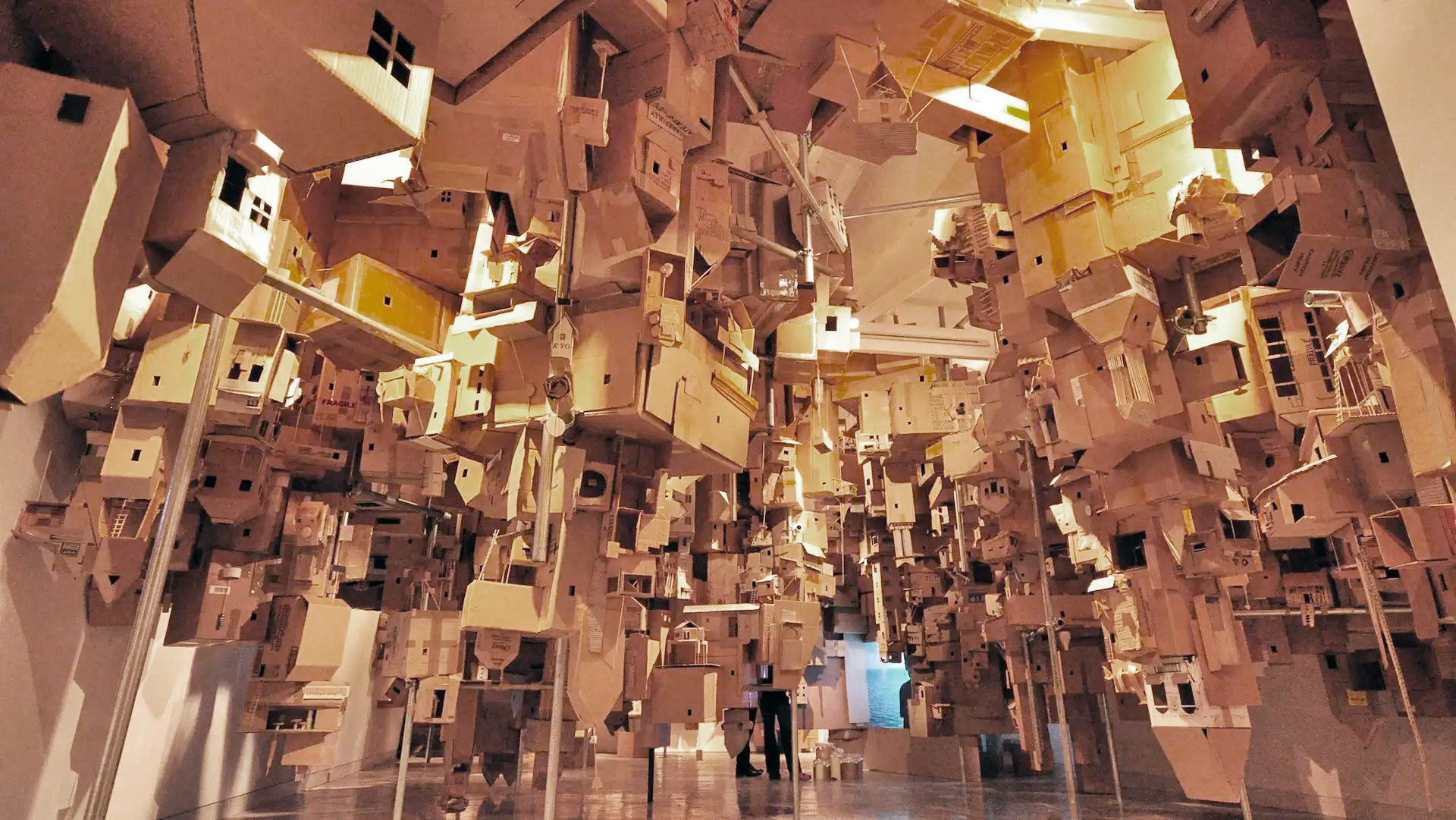 [ad_2]

Source link