ART NEWS
Pejac Partners with Inmates to Transform a Prison Into a Gold Mine
[ad_1]

Pejac recently spent some time inside one of the oldest continuously running prisons in Spain. The prison, El Dueso, is a hulking structure built on the ruins of Napoleon's fortress. True to his efforts to create and place his work in unusual settings and initiate conversations about unpopular subjects, the Gold Mine project resulted in three interventions that the artist realized in collaboration with inmates. "A prison itself is a place wrapped in harsh reality," Pejac explained. The artist continues, "At the same time, I feel that it has a great surrealist charge. It is as if you only need to scratch a little on its walls to discover the poetry hidden inside."
Making a connection between the sterile isolation inside and the lush nature surrounding the facility, the biggest and arguably most striking piece is an immense tree, a metaphor of ultimate, unspoiled freedom. The Shape of Days serves as a monument to the most cherished virtue: perseverance. It is entirely built from countless hash marks that reference an age-old method of keeping track of time away from the real world. Making an analogy between the tree leaves as the symbol of growth and marks as the symbol of extreme restraint, the majestic image captures the passage of time while providing hope.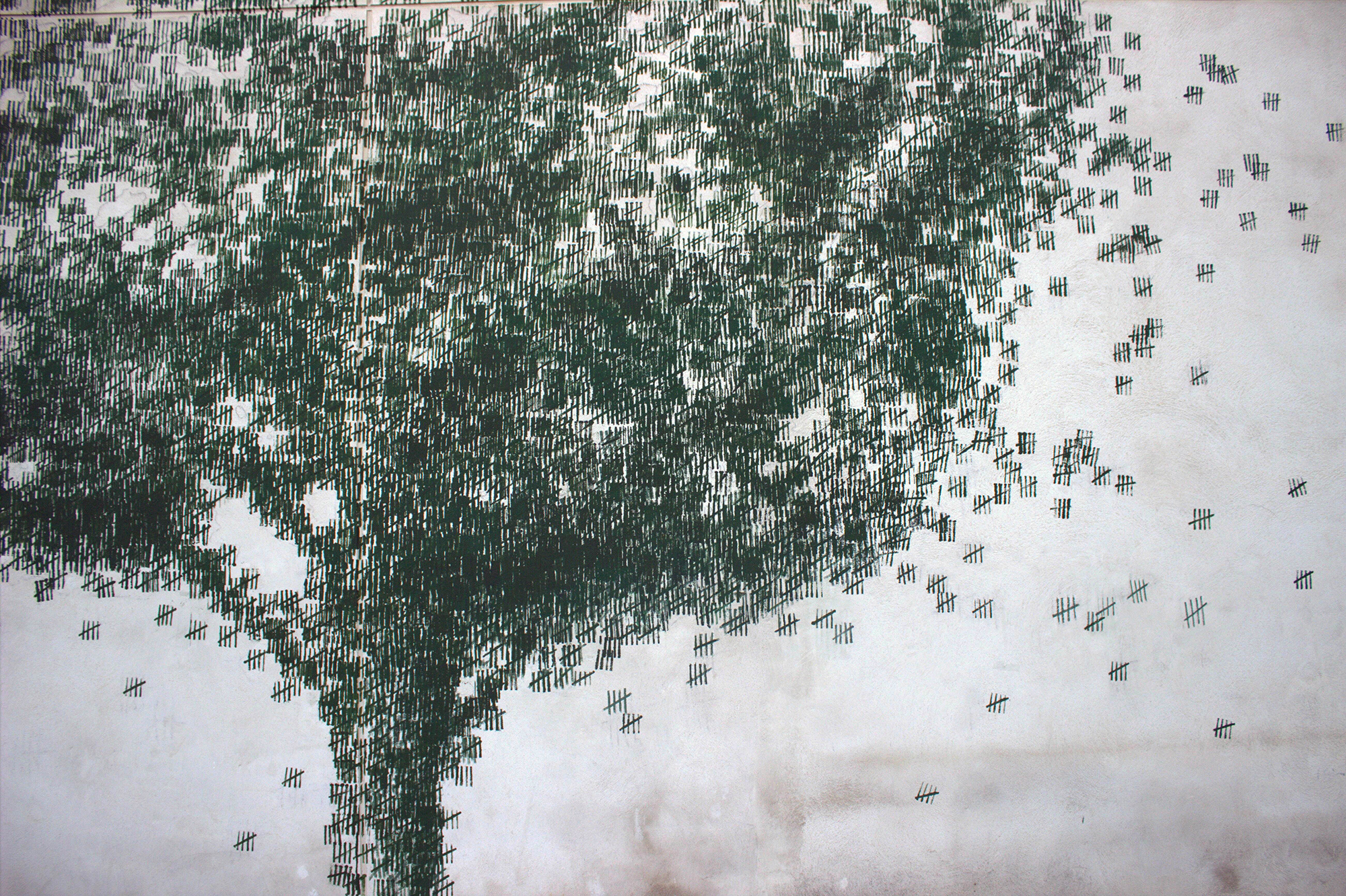 Placed in a sterile, newly built corridor that connects the cells and outdoor areas, Hollow Walls is a poetic illusion of sliding doors made from the blank concrete walls. Through minimal artistic intervention, the artist added a sense of depth and perspective, creating a distraction for those walking along these walls daily. Once again using one of his most recurring images, a soaring bird, Pejac created an atmosphere of reachable yet fictional freedom.
The final piece, Hidden Value, also uses an element that artist has introduced in his previous work: a peeled off corner of an existing object suggesting an alternative reality. Working with people whose everyday life is stripped of life's basic pleasures, Pejac wanted to provide some sense of luxury to the basic and highly restricted routine of the inmates. Using real 22-carat gold leaf and a trompe l'oeil technique he's used before, he created an illusion of the basketball board revealing a large gold plate under its familiar surface. Challenged by taking everyday items and creating an alternative reality around them, the artist explored the previously mentioned idea of scratching under the surface and discovering that "sometimes, it is gold that does not shine."
Explore more of Pejac's thought-provoking work, ranging from site-specific installations to gallery pieces, on Instagram.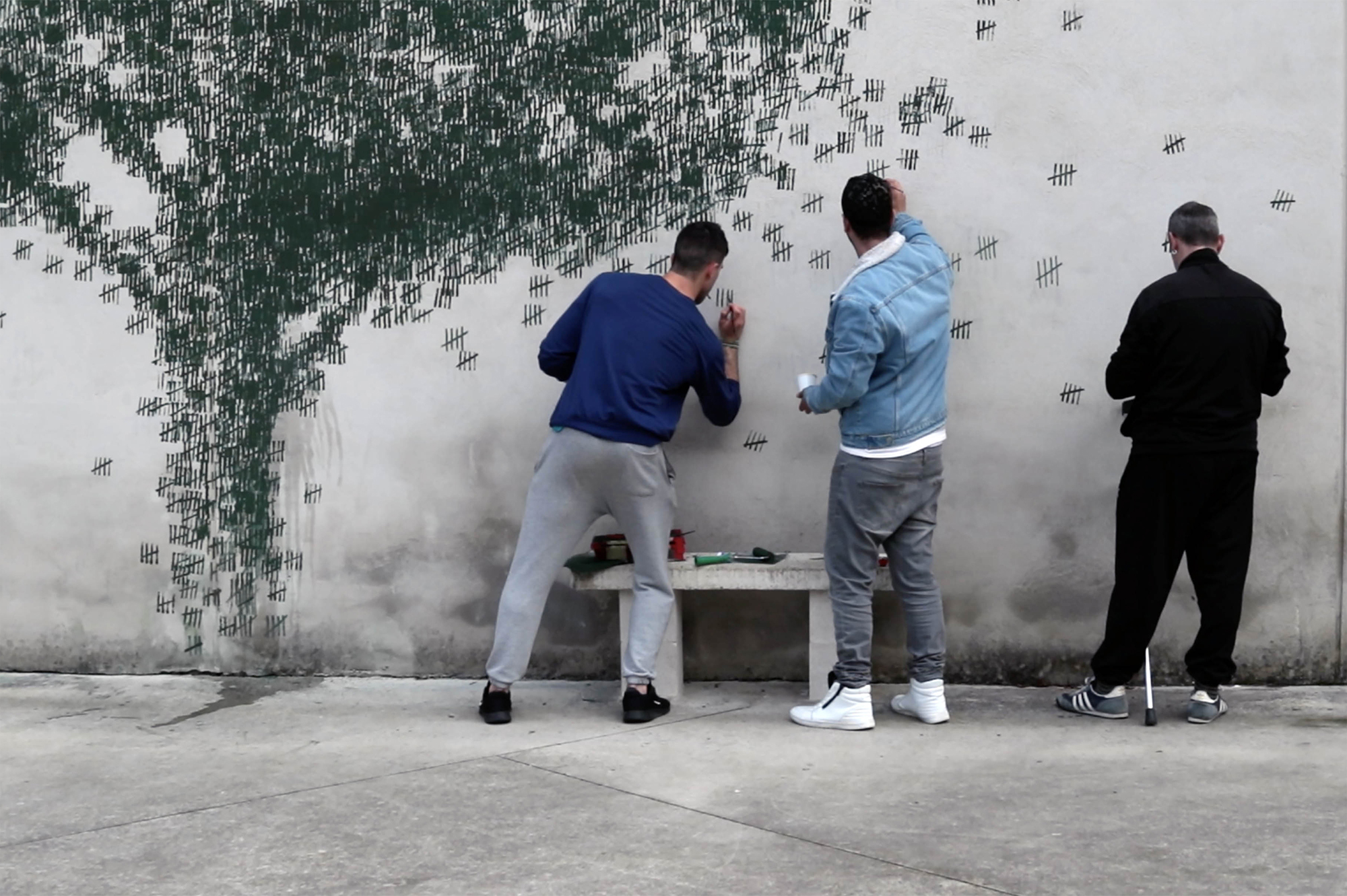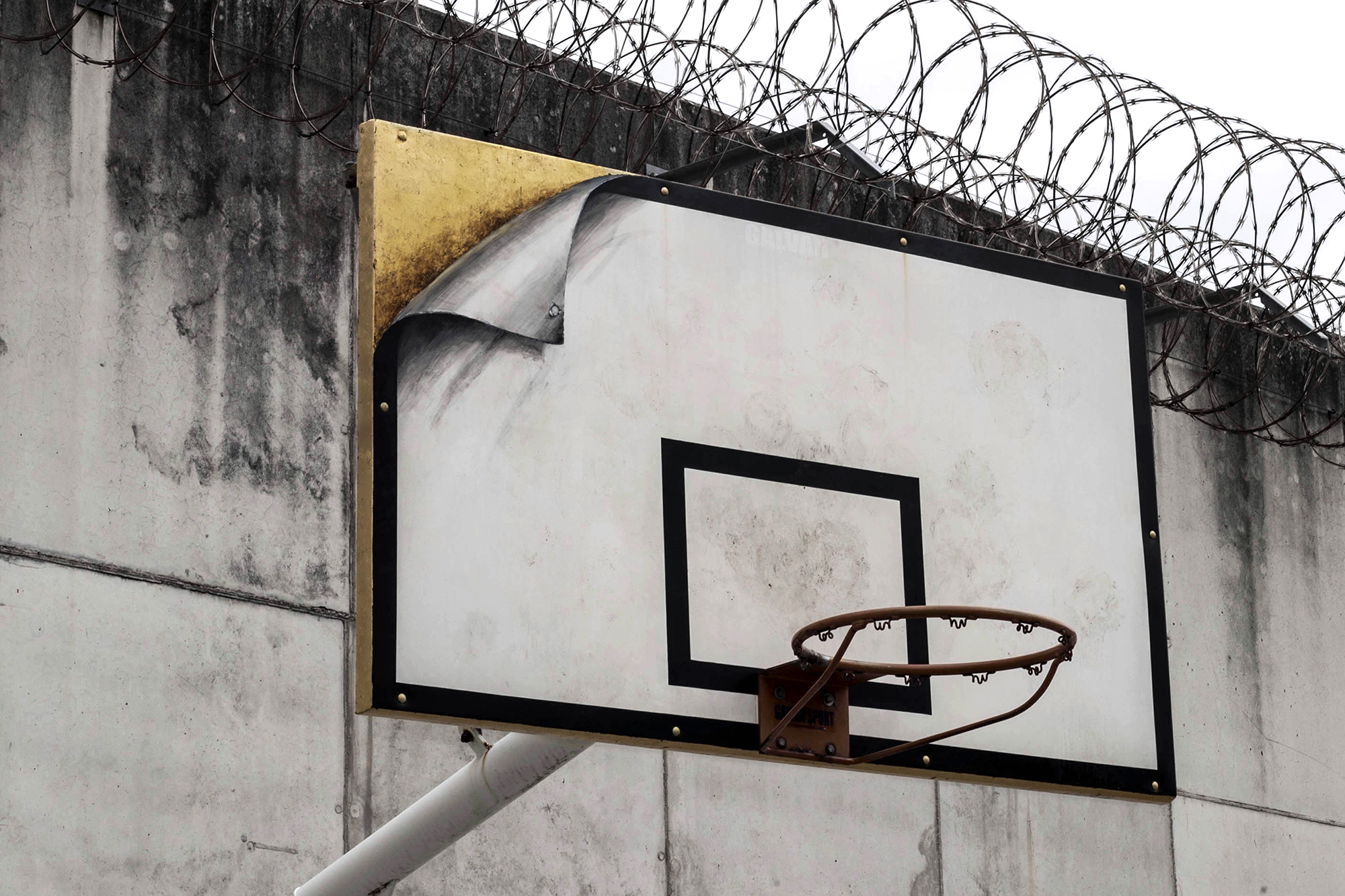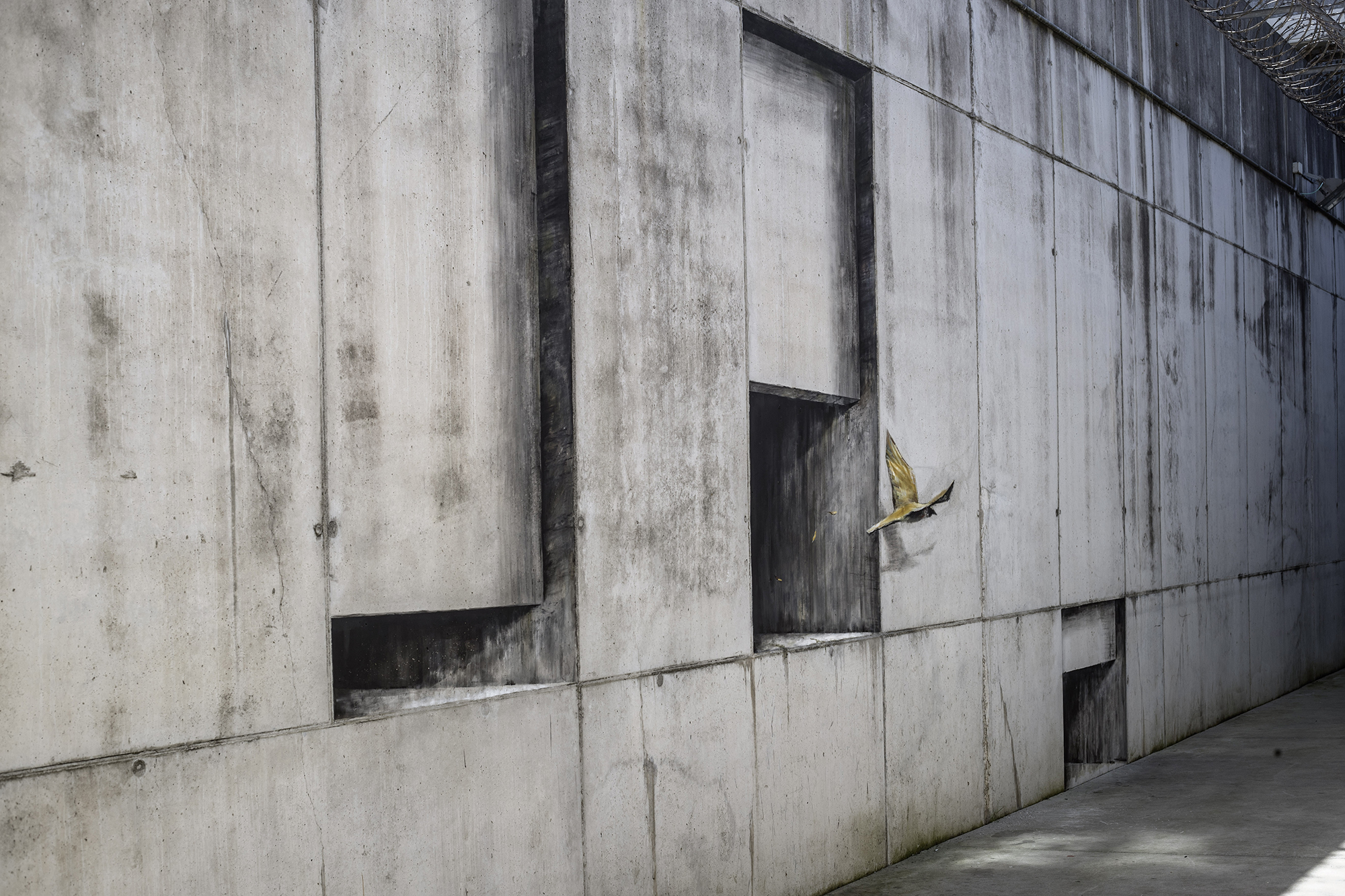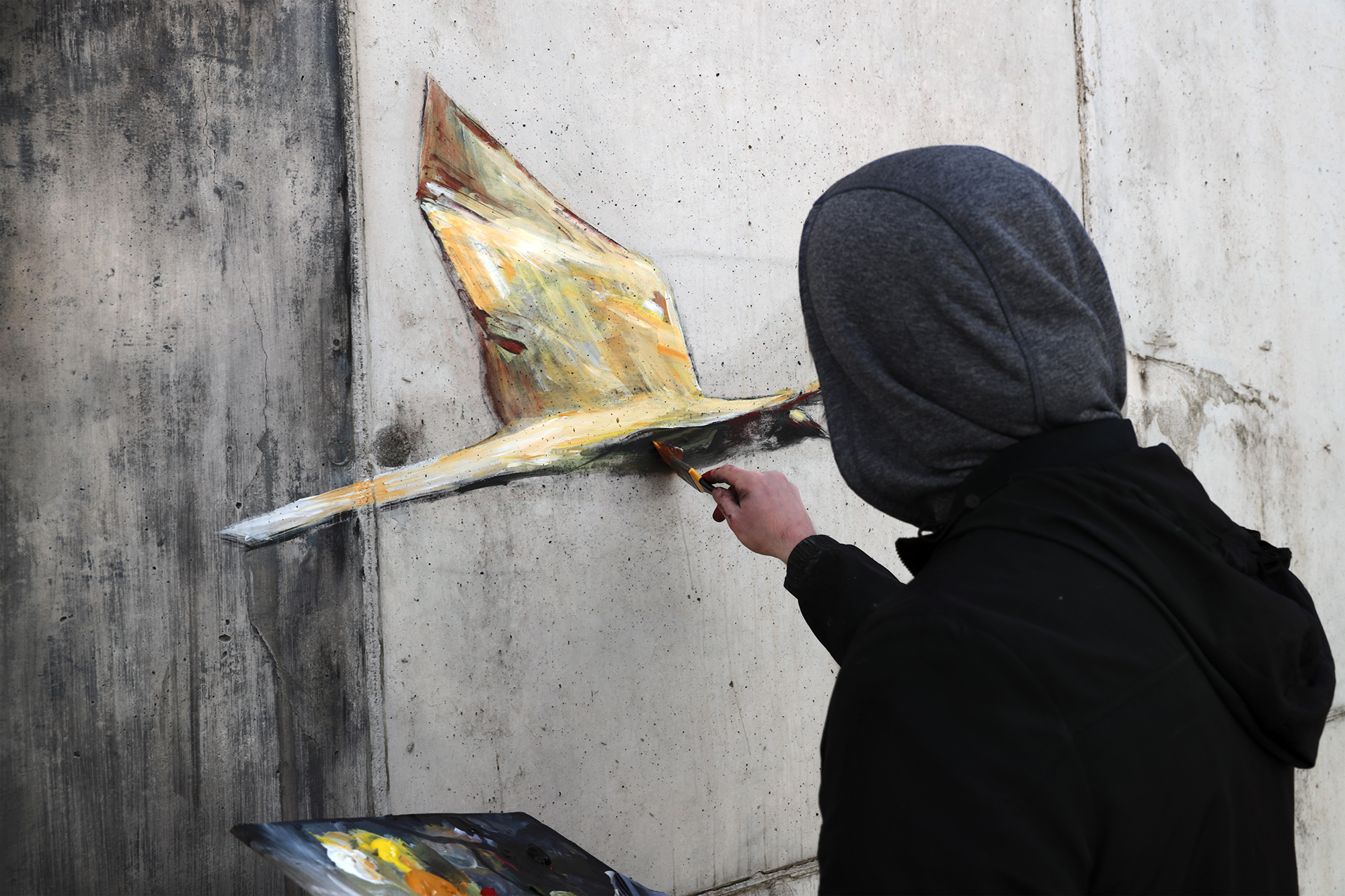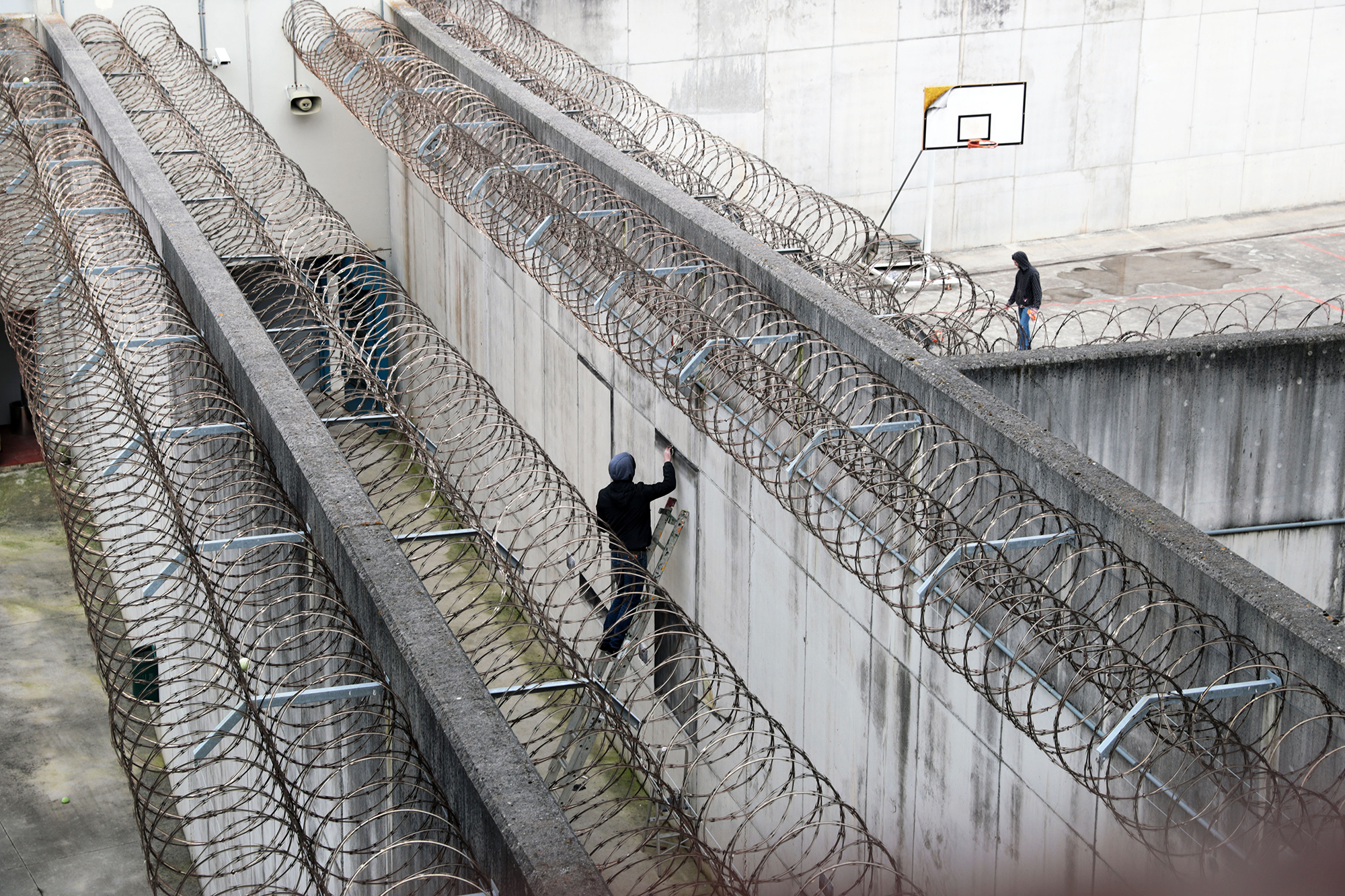 [ad_2]

Source link