ART NEWS
A Massive Wooden Wave Surges From a Gallery Floor in an Installation by Wade Kavanaugh and Stephen B. Nguyen
[ad_1]

In a gallery at the Center for Maine Contemporary Art (CMCA) this spring, an all-encompassing wave of wood surrounded visitors as they walk across gangplanks that bisect the space. The installation, Hubris Atë Nemesis, was by Maine-based artist duo Wade Kavanaugh and Stephen B. Nguyen. Kavanaugh and Nguyen have been collaborating since 2005 and working exclusively with paper. "One of the foundations of our collaborative art practice is the act of shared seeing, the artists shared. "We find common ground by actively investigating our own visual reference points, memories and assumptions."
For this installation, the artists pushed their practice to include new media and techniques: Hubris Atë Nemesis is their first piece in wood, and the first in which the pathway through the piece is an actual part of the installation. The artists explained in a statement that the title and concept of the work is derived from a three-part narrative arc common in Greek tragic plays:
Hubris, characterized as an arrogant confidence, transforms to Atë, a ruinous folly or madness, then ultimately to Nemesis, a force of retribution that resets the natural order. Like many paintings of the Maine coast, we hope this work captures a moment of suspense in a dynamic system—a snapshot with an uncertain future—and that it appears to be unwritten what the restored natural order should or might become.
Hubris Atë Nemesis was created with the support of the Ellis-Beauregard Foundation: Kavanaugh and Nguyen were selected from a blind jury of over two hundred applicants. The installation was on view through June 16, 2019 at the CMCA. If you did not get a chance to experience the work in person, an impressive 360° virtual tour by Dave Clough is available. You can explore more of Kavanaugh and Nguyen's archive of monochromatic installations, like White Stag and The Experience of Green, on the duo's website.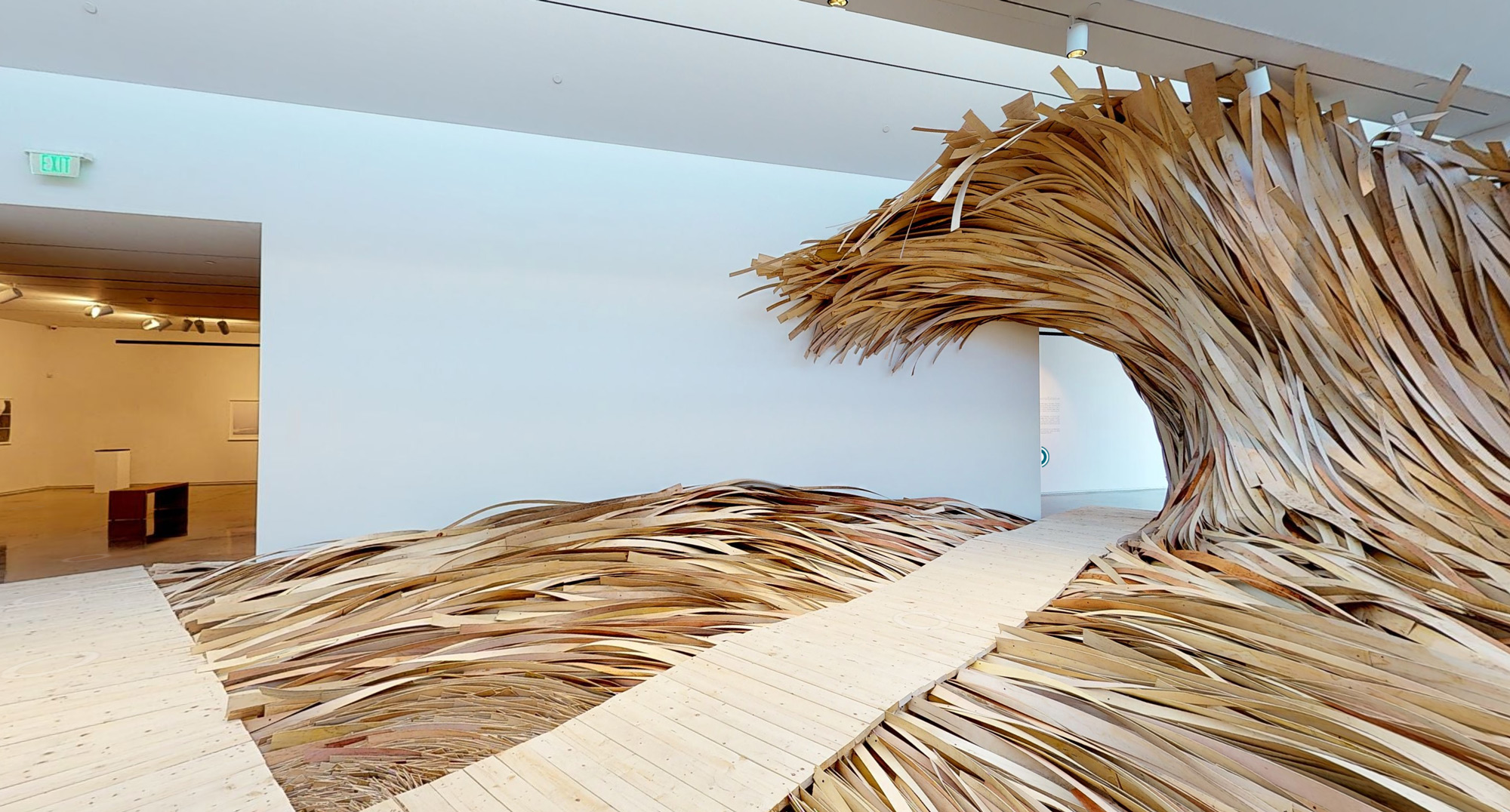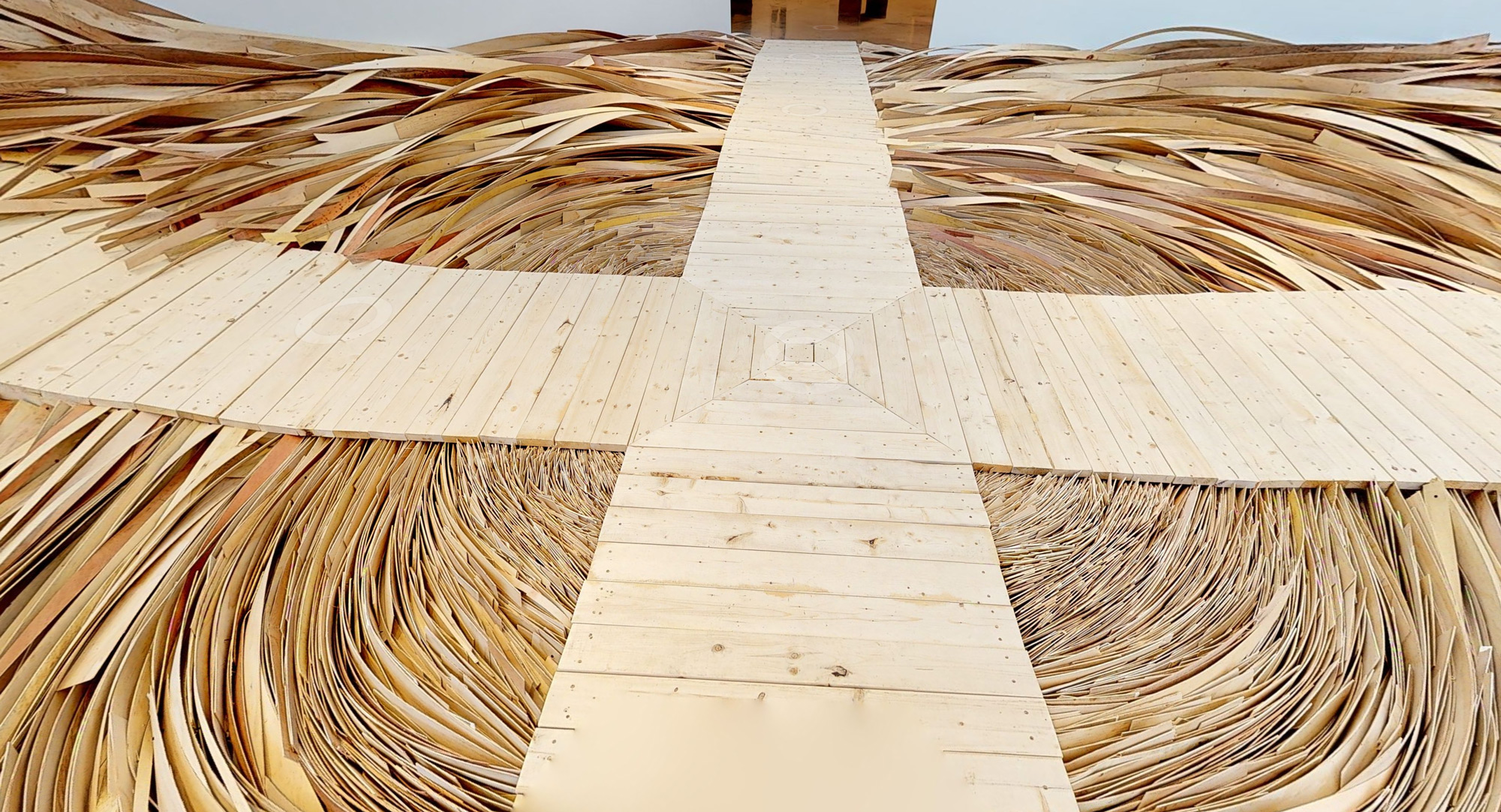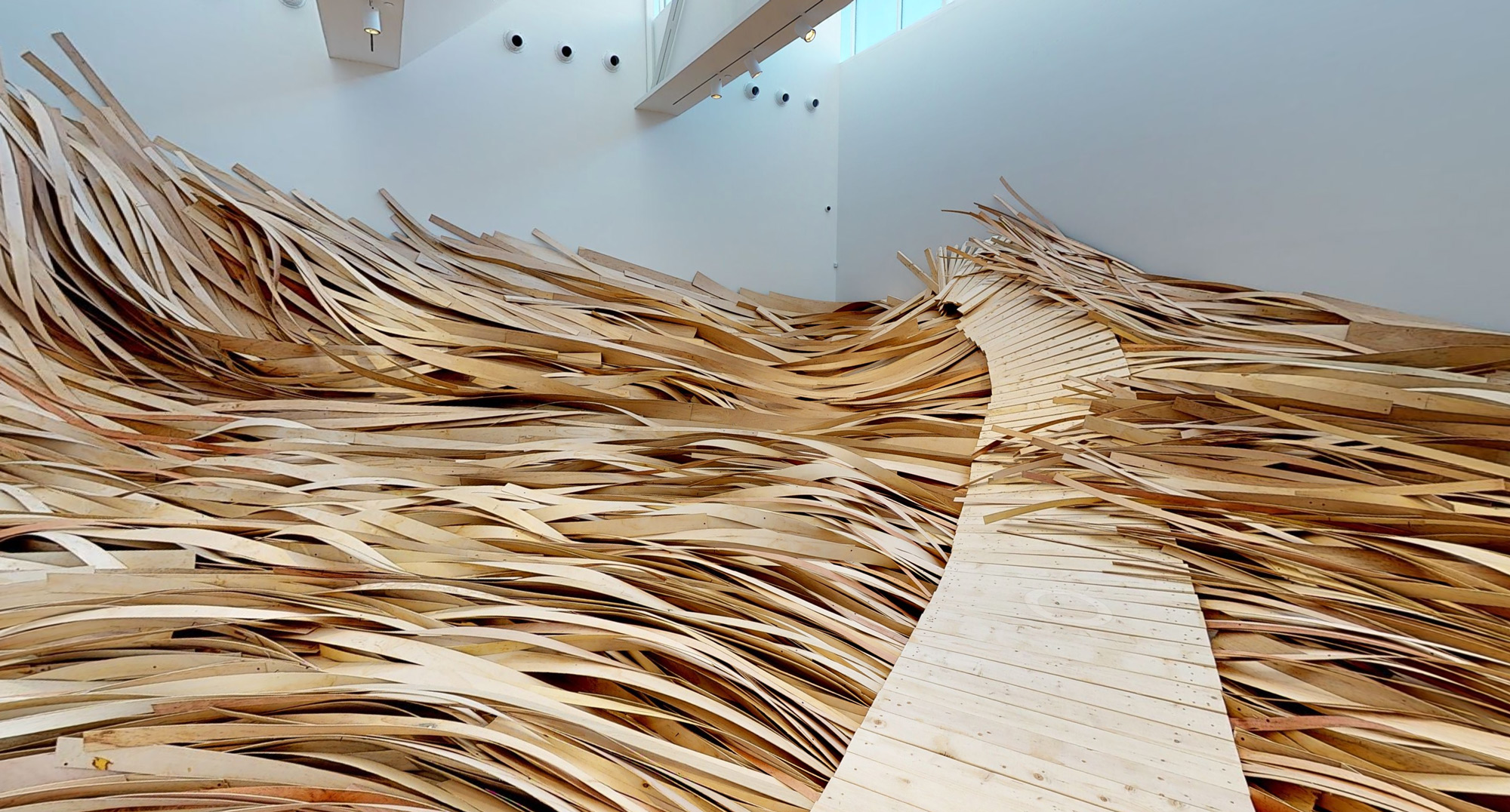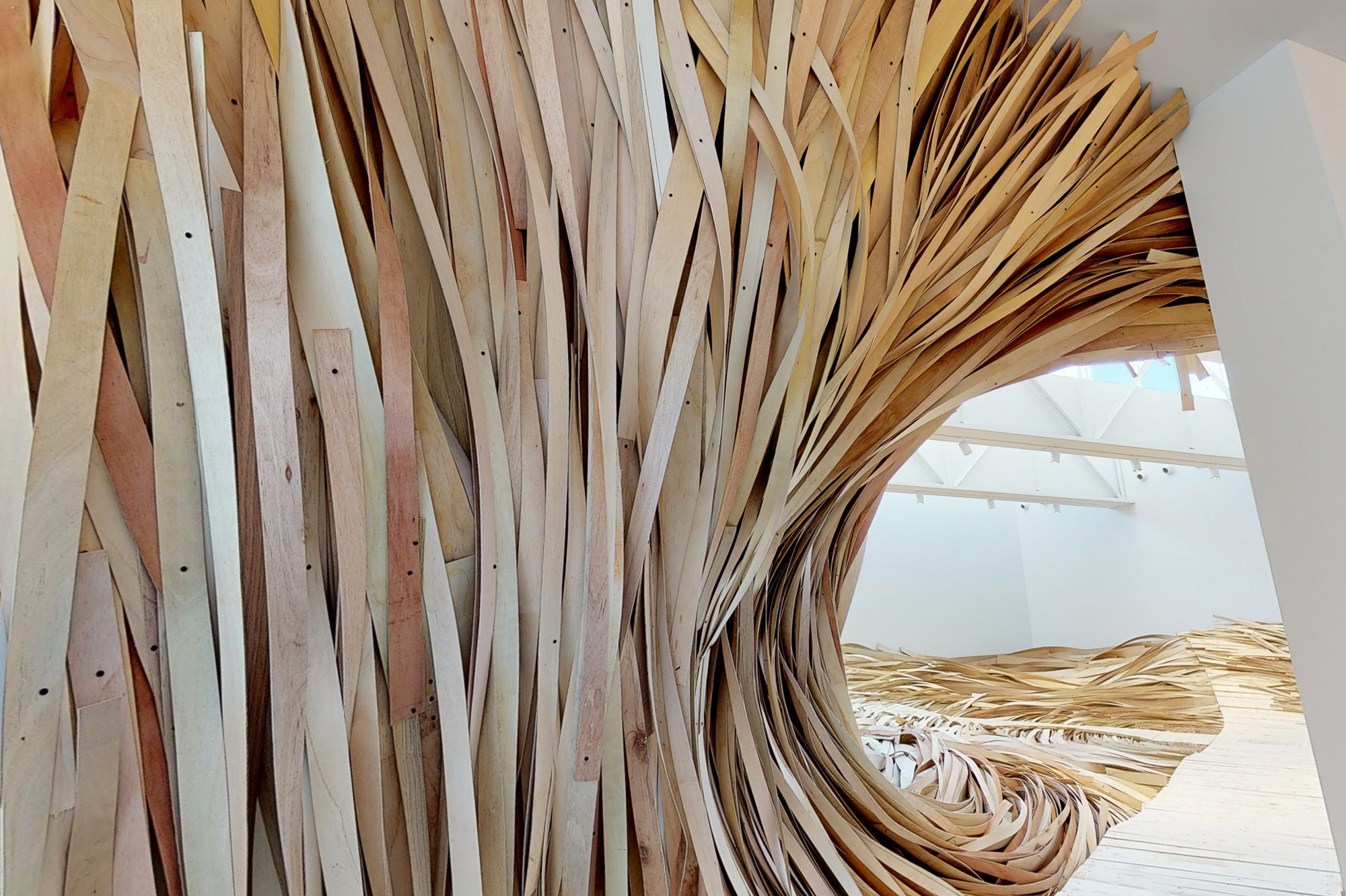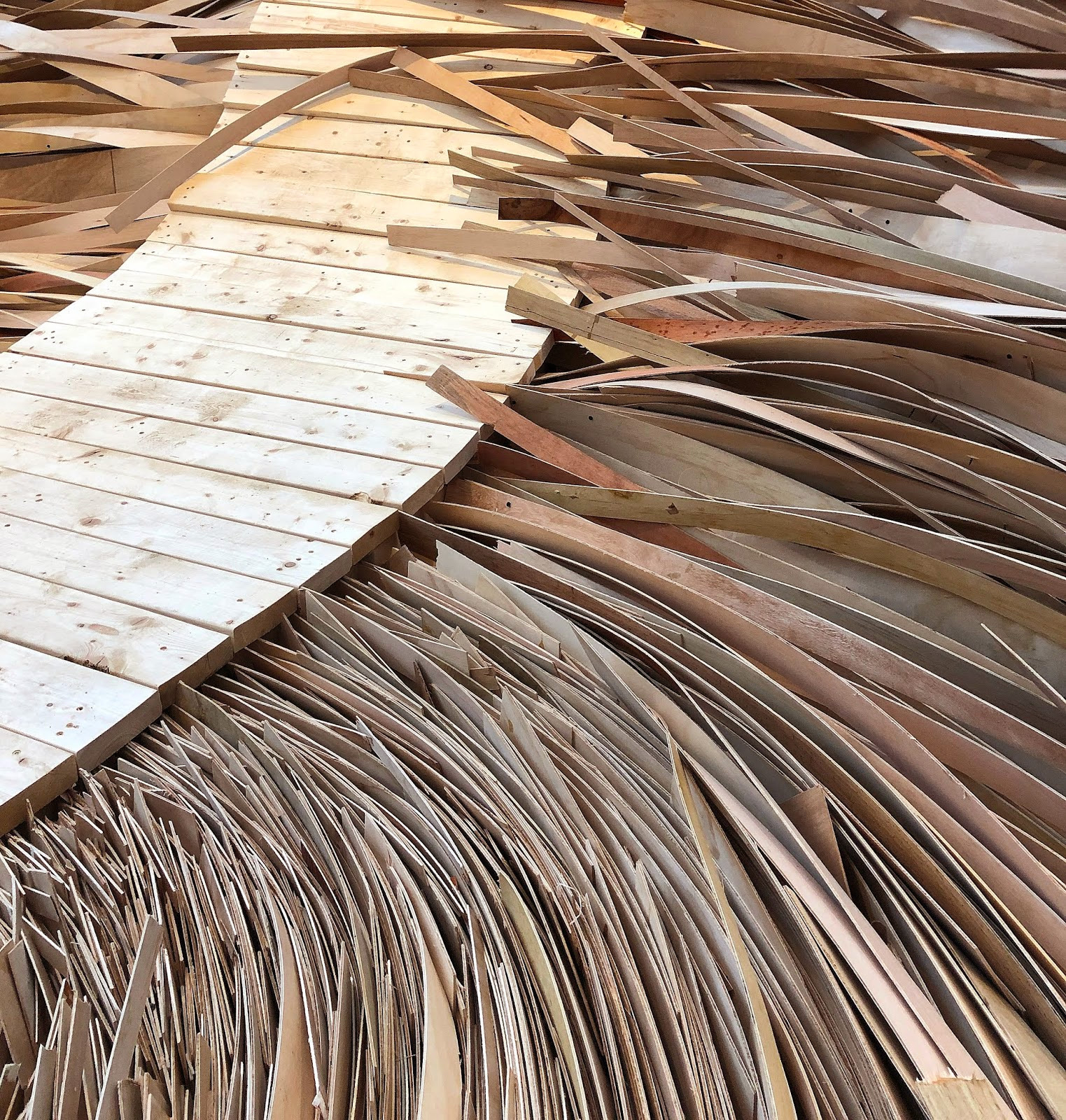 [ad_2]

Source link