ART NEWS
Frazzled Cats Formed From Hundreds of Hatched Lines by Luis Coelho
[ad_1]

Illustrator Luis Coelho uses cross-hatching and stippling to form wide-eyed and bushy-tailed cats, armadillos, and flying squirrels. The seemingly surprised stylized animals are built using carefully placed short lines that build texture and volume. Coelho, who lives in his hometown of Guimarães, Portugal, shares with Colossal that he has had a lifelong affinity for art. After studying painting and illustration in college and in Barcelona, he explored other paths for several years. Coelho returned to art in seeking the meditative qualities of the practice:
One day I gave both my two nieces a blank sheet and I told them that they would have to decide what animals should appear on those white papers and that then I would have to draw those animals for them. I also told that those animals would be the guardians of their dreams and whenever they needed to get out of a nightmare they just needed to call them. What I didn't know at that moment was that those two drawings marked the very beginning of the style that I'm working today.
Inspired by the delight he felt in collaborating with his nieces, Coelho has focused his formerly wide-ranging art practice on animal interpretations for the young and young at heart. "Maybe because it started this way, I feel like all my creatures seem to have come out of a dream world, somewhat obscure but also adorable," Coelho explains. Through sharing his work online, the artist has been able to leave his office job and pursue illustration full-time. You can see more from Coelho on his web shop and Instagram, where he accepts commissions. If you enjoy these critters, also look into the work of Kamwei Fong and Lindsey Thomas.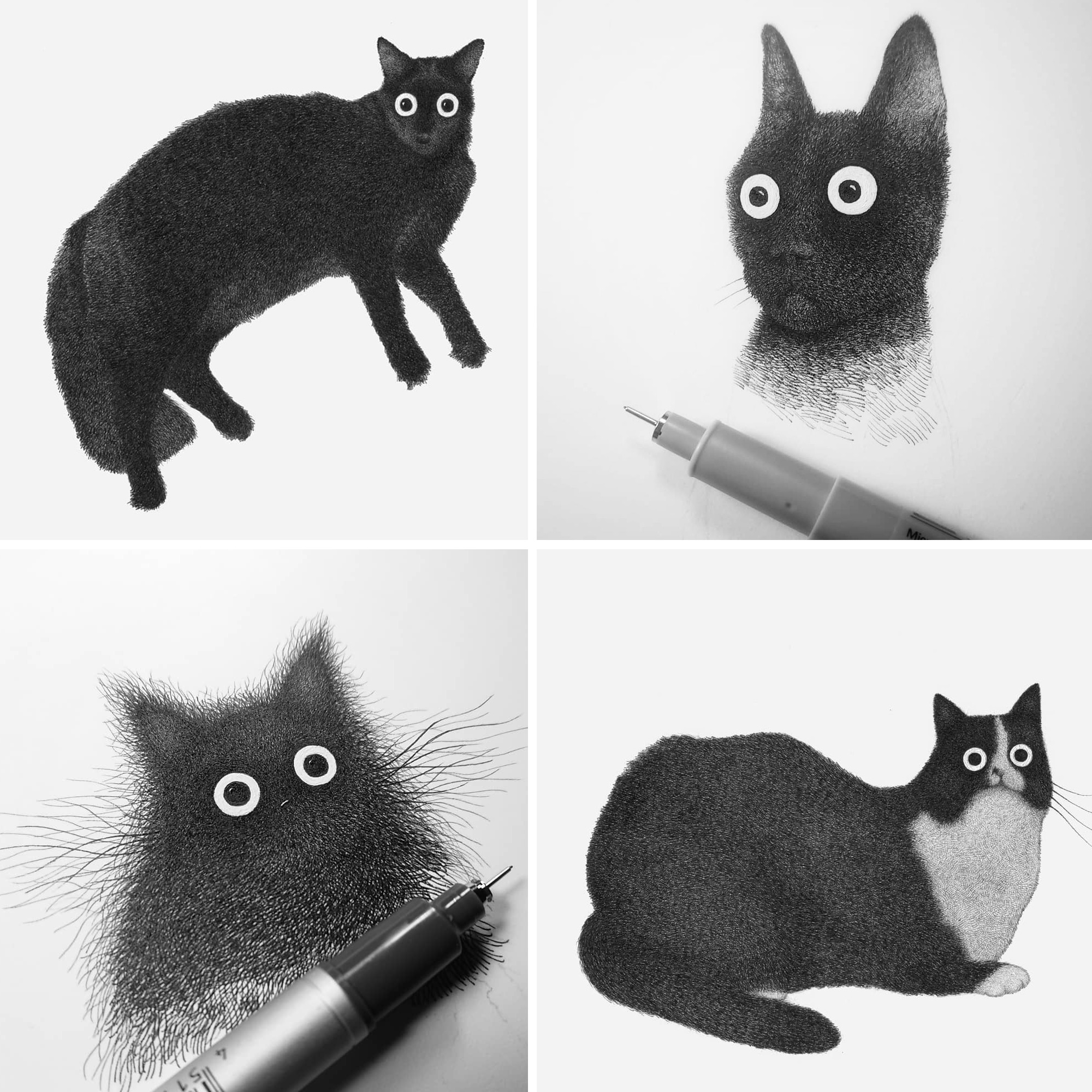 [ad_2]

Source link