ART NEWS
Konstantin Skoptsov: «It is important to do the kind of art that no one had done before you»
It's not easy to surprise a true lover of contemporary art these days – but drawing artist from Odessa Konstantin Skoptsov still seems to manage. His art is original and distinctive, its themes and symbolism relates to the ancient European alchemical manuscripts and far eastern scrolls and simultaneously, stands out with uniqueness.
Those who see Skoptsov's drawings for the first time are puzzled at the first sight of the strange imagery and writings, mysterious signs — almost to a shock as ancient humans would be equally shocked by the sight of fire. But as well as in ancient times people would also turn to fire for warmth and the source of light led by the curiosity and desire for knowledge, the contemporary viewer can discover a source of knowledge in Skoptsov metaphorical artworks.Step by step solving the puzzles and unraveling the mysteries behind the philosophical context the observer begins to comprehend the style of Semantic Realism, founded by the artist.
Konstantin Skoptsov: an Ukrainian Artist in Paris
Konstantin Skoptsov – is an unlikely representative of the Paris School of Ukrainian art. Among the group of artists who have long immigrated he stands alone still being a citizen of Ukraine. That fact, however did not affect his popularity among the French. Artist's very first solo exhibition wowed the patrons at the Paris "Le Fenix" association gallery. The artworks represented at the exhibit consisting of 20 illustrations to the Michael Maier's "Atalanta Fleeing" is now in the private collection of the world renowned abstractionist Temistokl Virsta.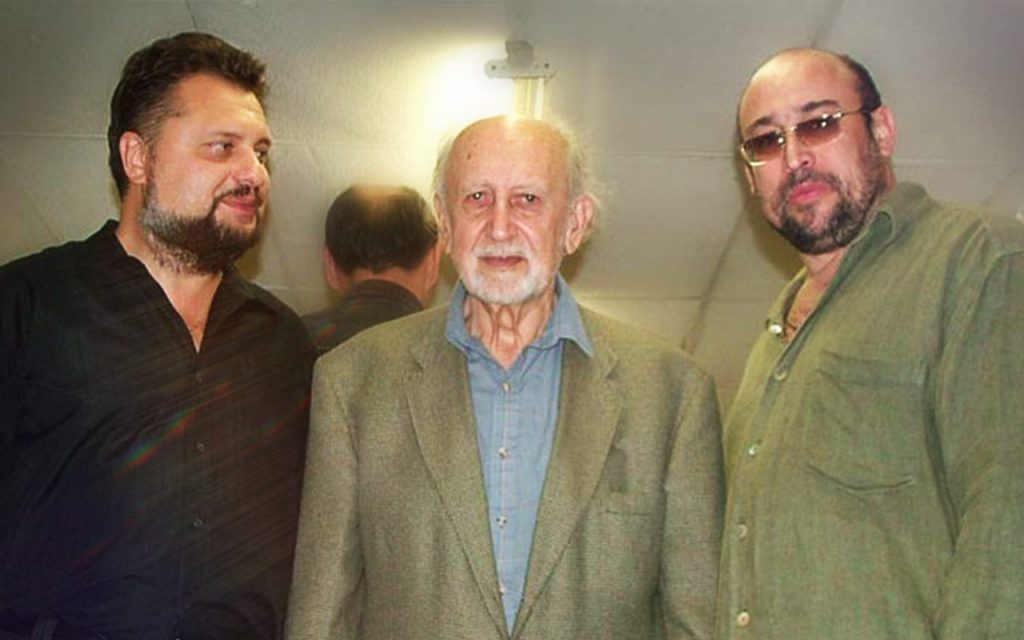 Yet another notable exhibition took place in Binghamton NY – at a landmark building hosting Brunelli Fine Art Gallery. The visitors had an opportunity to views Skoptsovs' interpretation of Shakespeare's The Tempest. Ten art pieces sized 79×60 were on display, one per each of the play protagonist, the magician Prospero's books. The exhibition was also a commercial success. Valued at $5000 per artwork it had been almost completely sold out.
Paris and New York are by far not the only places where Skoptsov has presence in the artworld. The artist had also had numerous exhibitions in Finland, Denmark, Hong Kong and other countries. He is a member of the Russian -Italian Academy "Ferroni", as well as the French "Nouvelle Academie Libre". His artworks are on the permanent exposition in such museums as Tsvetaevy Museum, Art and History Museum named after K. Balmont in Shue, and Museum of Modern Renaissance in Boston. Konstantin's achievements in Fine Art were recognized by the Sovereign Military Hospitaller Order of Saint John, also known as the Maltese Knights Order. Skoptsov had received a diploma praising the philosophical content in his art and recognising his educational efforts to share the previously mystical and hidden knowledge about the Divine.
Art is a source of power and food for the mind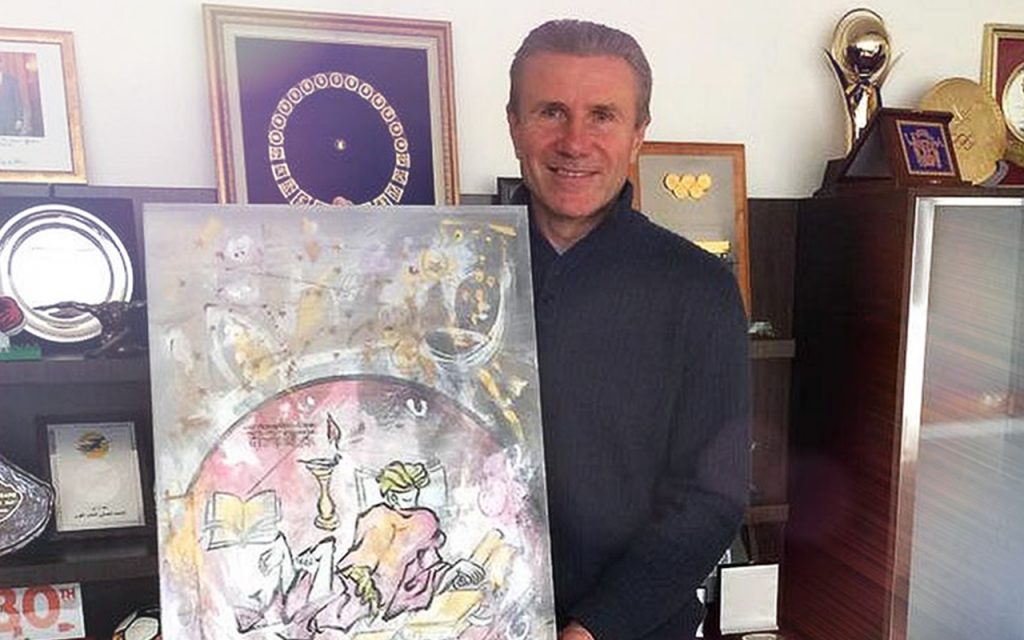 Skoptsov's art could be defined as a "library or office art", the kind of art that requires tet-a-tet with the viewer to be fully comprehended. Famous people in business and public service areas from many countries are acquiring Skoptsov's art to decorate their home or work offices. The art pieces are meant to create a harmonious environment that encourages creative and intellectual activities. Also there is a word out that Master's art might also bring luck in business. Those who obtain motivation in Symbols and Allegories in the artworks by Skoptsov include the founder of the Jansen Capital Management and member of the Stikon board of directors Zhanna Kruchkova, President of the board of TEKT group of companies Vadim Grib, Educational Program Director of Aspen Institute in Kiev Alina Shklyaru, President of the Kiev Institute of modern psychology and psychotherapy Michail Pustivoit, President of the Chamber of Commerce of Ukraine, and an honorary consul of France Gennadiy Chizhikov, Sergei Lukyanchikov, Shihan, President of Ukrainian Karate Kyokushin Association, Multiple world champion title holder in Bodybuilding Oleg Zhur, 35 times world record holder in pole vaulting Sergei Bubka, Raymond Templeton VP of Sales, Hudson's Furniture, USA and many other highly recognized people in areas of business, sport and science.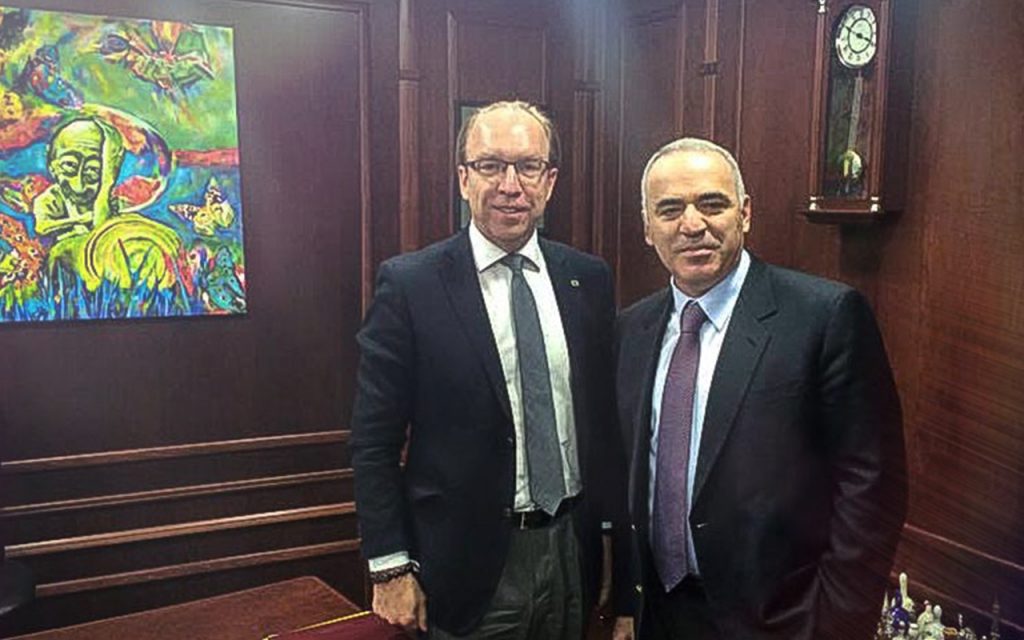 Having achieved an international recognition Skoptsov remains an Ukrainian, residing in Odessa. This is where his art studio located and creative process takes place. His artworks could be admired within Odessa Maritime College, historical building of "Mutual Credit Society" and starting Nov 2018 also at the art space of "Wall Street" business center. Sometimes you can even run into the artist himself strolling along Primorski Boulevard, or Gorsad. Investing into a piece of his art is easy from every part of the world by simply contacting artist's sales manager through the website: https://konstantin-skoptsov.com