Uncategorized
The 76th Cannes Film Festival was held, which was attended by producer Elvira Gavrilova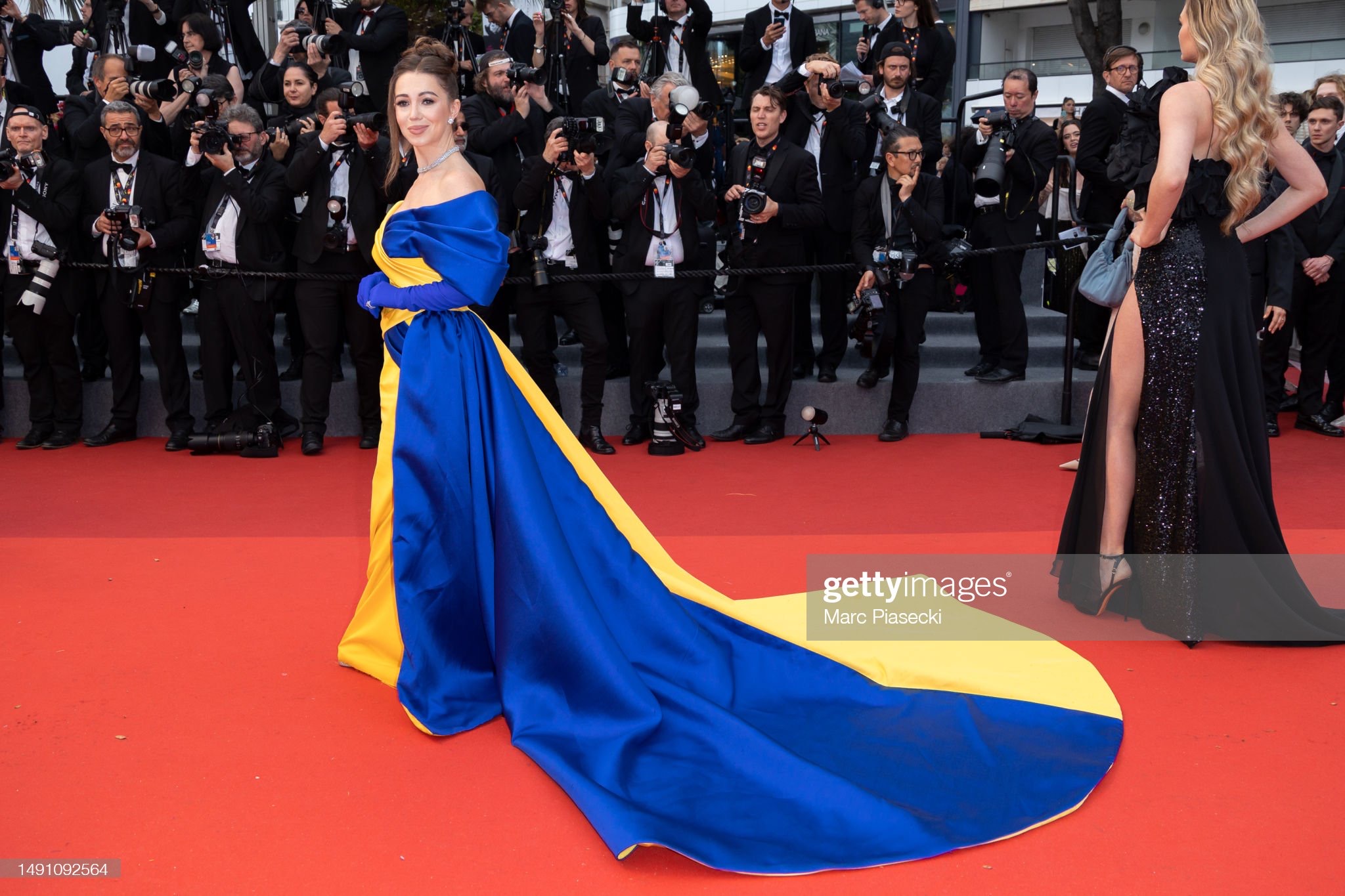 Elvira Gavrilova stunned Cannes with her breathtaking performance, where she presented designer dresses. The presence of the Ukrainian producer at the most prestigious film festival of the year, held on the famous Croisette, was an absolute triumph of grace and style. The Cannes Film Festival, which has been held for 76 years, has left an unforgettable impression in the guests' hearts. The famous Swedish director Ruben Östlund headed the jury this year, and his film The Mongoloid Guitar was widely recognized.
This year's special event was the award of the French film Anatomy of a Fall, which won the prestigious Palme d'Or. Justine Triet became the third director to receive this award at the Cannes Film Festival.
Against the backdrop of outstanding films, Ukrainian dresses also fascinated Cannes. Famous actors, directors and producers, including Charlotte Le Bon, Lily-Rose Depp, Maria Leon, Coco Rocha, Scarlett Johansson, Moses Sumney, Martha Lozano and many others, impressed the audience with their modern style and elegance. Elvira Gavrilova, a European producer from Ukraine who has been working and living in Europe for ten years, also shone on the red carpet with her outfits that embodied the richness of Ukrainian culture and the skill of our designers.
At the Cannes Film Festival, Ukrainian dresses deservedly became unforgettable fashion masterpieces that impressed guests with their uniqueness and luxury in detail. These outfits, inspired by Ukraine's centuries-old culture and art, attracted attention and aroused great admiration among visitors and media representatives. Showcasing the spirit and beauty of Ukraine at such a prestigious event as the Cannes Film Festival was of great importance to national fashion and culture. In this context, Elvira was a bright representative of Ukrainian dresses that fascinated Cannes with their unique aesthetics. 
Elvira Gavrilova talks about her Ukrainian dresses from the red carpet
Elvira attended several premieres, gala evenings and parties during the festival. This festival has become almost like a family for her, as she delights our readers with her gorgeous red carpet-outfits every year. But this year, Elvira decided to keep the dress with incredible care and devote three months of preparation. Kazakh designer Nazim Ermekkizi, founder of the Arunaz atelier, created three unforgettable Ukrainian dresses that became the main topic of discussion and captured the hearts of Cannes.
Ukrainian dresses in the style of the national flag
Opening the Cannes Film Festival, Elvira Gavrilova impressed us with her blue and blue look, which filled Cannes with energy and reminded us of our native country. The Ukrainian dresses she chose became the center of attention at the opening ceremony. These outfits touched the hearts of many guests, with their colors symbolizing the national flag. Elvira Gavrilova created a charming look using about 50 meters of blue and 50 meters of yellow fabric, every detail of which was masterfully executed. Blue gloves and elegant accessories, such as a necklace and earrings by Chopard, were added to this look.
An unsurpassed warrior in gold attended the Cannes Film Festival 
Another fascinating dress embodied the image of a warlike Amazon, symbolizing the strength and protection of her native country. To create the corset of this outfit, a cast of Elvira's bust was recreated from gold plastic. Elvira Gavrilova complemented this impressive look with a gorgeous Hermès bag, which completed her stylish look.
The pearl of the Cannes Film Festival – elegant Ukrainian dresses 
Elvira Gavrilova's latest fascinating dress, which she wore to the Cannes Film Festival, left an indelible impression on the guests. This couture masterpiece, created by designer Nazim Ermekkizi, impressed with its luxury and details. Handcrafted with thousands of jeweled pearls, it emphasized Elvira's graceful figure. The designer's talent and sophistication received well-deserved attention, and this unsurpassed look is still being discussed at Cannes.
Even when the Cannes Film Festival is over, we look forward to the new looks Elvira Gavrilova is preparing for us. Now our attention turns to the Venice Film Festival, where she also plans to participate soon. In a special interview, she spoke about her preparations for this event, leaving us in suspense about what she will surprise Venice with.
We are looking forward to this unforgettable spectacle!