ART NEWS
Light Shines Through a Rainbow-Tinted Geometric Panel Installation by Art Duo Luftwerk
[ad_1]

Chicago-based art duo Luftwerk recently opened a site-specific exhibition titled Parallel Perspectivesinside of the McCormick House, the Elmhurst Art Museum's contemporary art center and historic house designed by Mies van der Rohe.  In collaboration with Iker Gil, Petra Bachmaier and Sean Gallero installed acrylic panels, RGB LEDs, and diffusers that interact with the light in the space to create a kaleidoscope of colors and geometric shapes that respond to Mies' architecture.
The McCormick House was designed with modularity in mind so that duplicates of the structure could be built in other locations. The plate glass walls are where prospective owners could flex their individuality by taking advantage of various color tint options. Luftwerk began the design process by moving the tinted surface idea to the interior. The conceptual pieces fill the space with blues, yellows, reds, greens, and other layered hues, which change as the light and color alter perspective.
"Parallel Perspectives is a step in our own direction using his basic philosophies," Luftwerk said in a statement. "This exhibition combines ideas of Johannes Itten's color theory and the basic concepts of the Bauhaus: with the geometry of a square as a prevalent form and playing with one-point perspective and 90-degree angles. It has given us an opportunity to elaborate on the ideas of Mies and develop them into our own shape and format."
Parallel Perspectives is on view at the McCormick House now through August 25, 2019. To see more of Luftwerk's continued exploration of light and color, follow the duo on Instagram.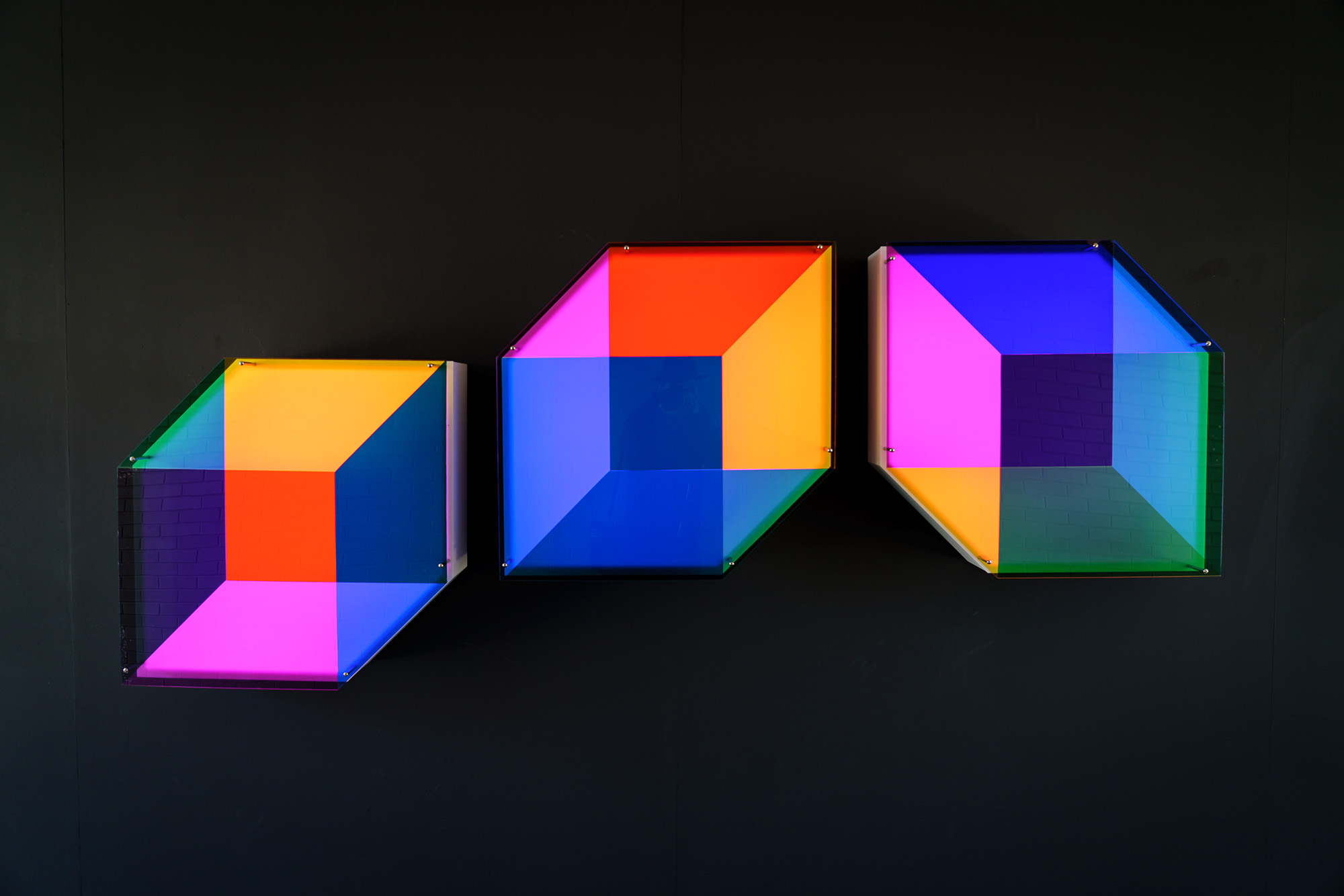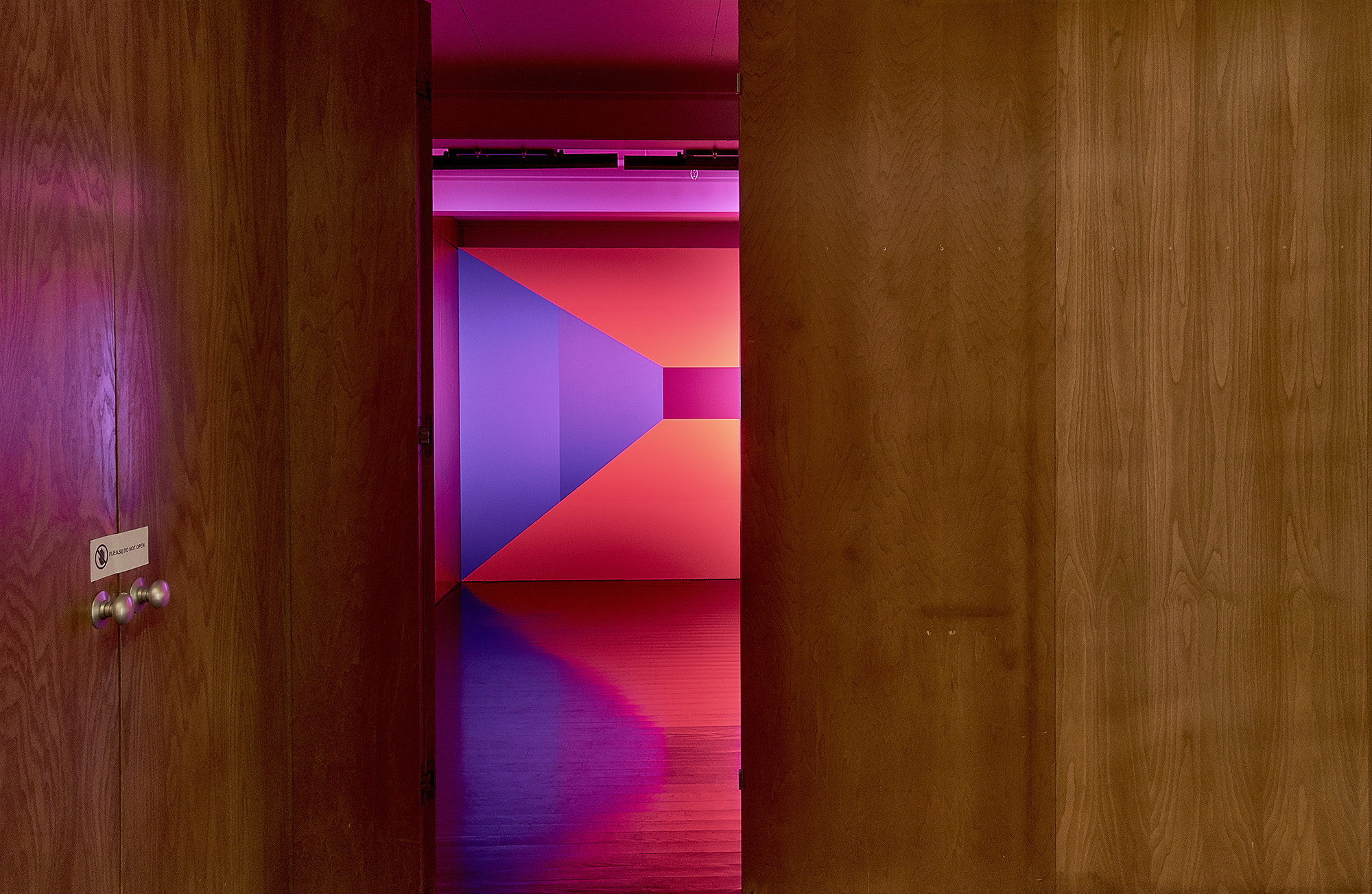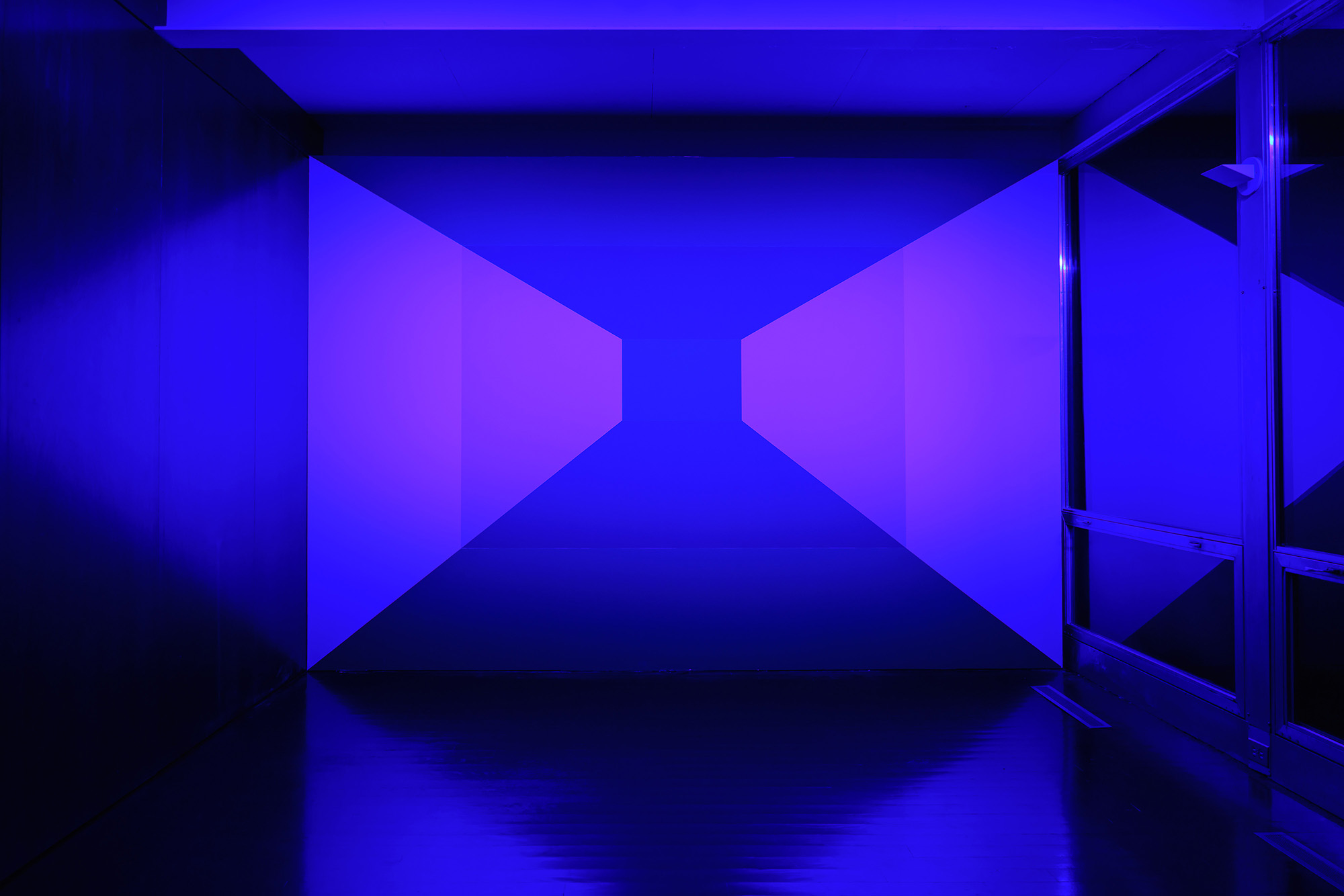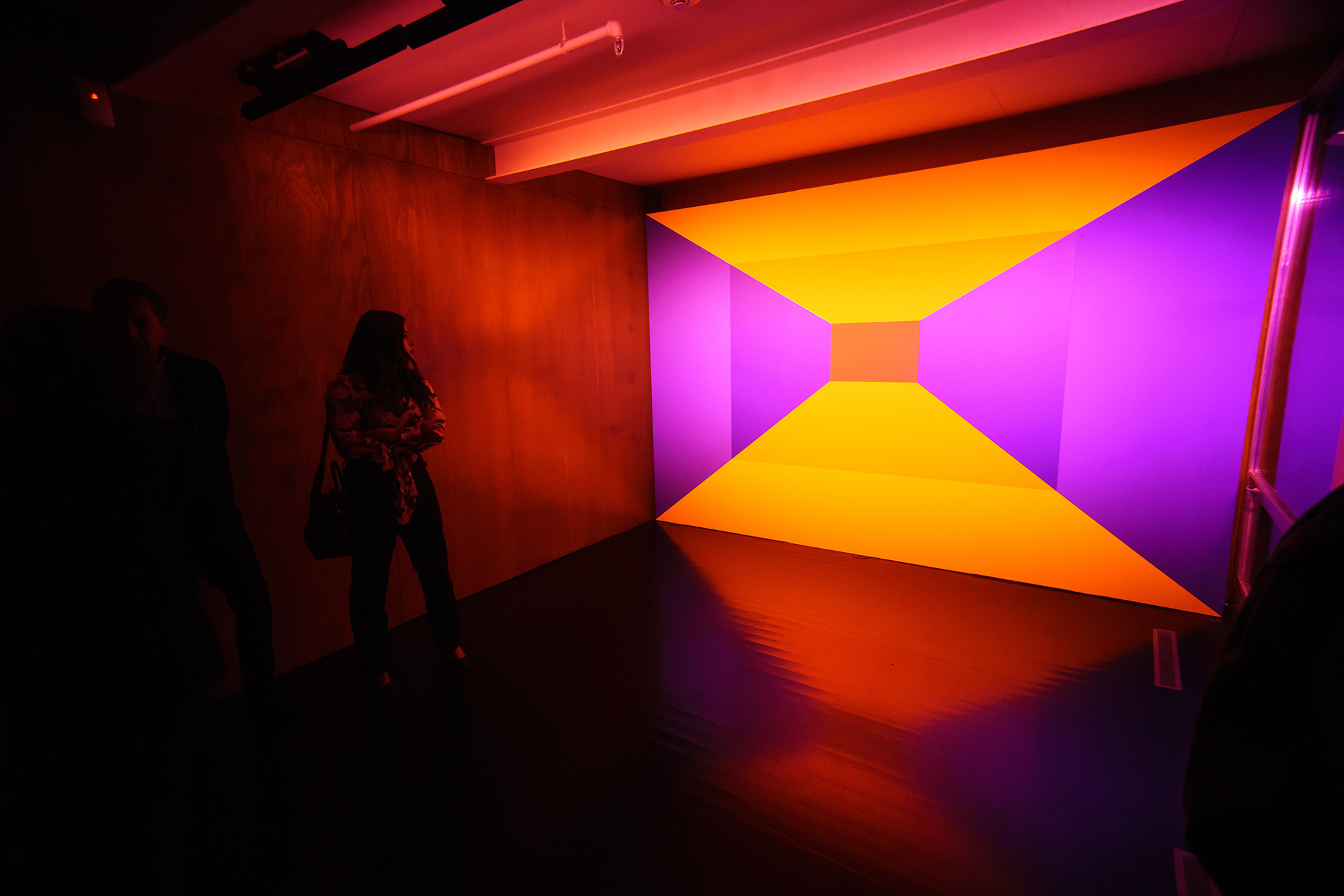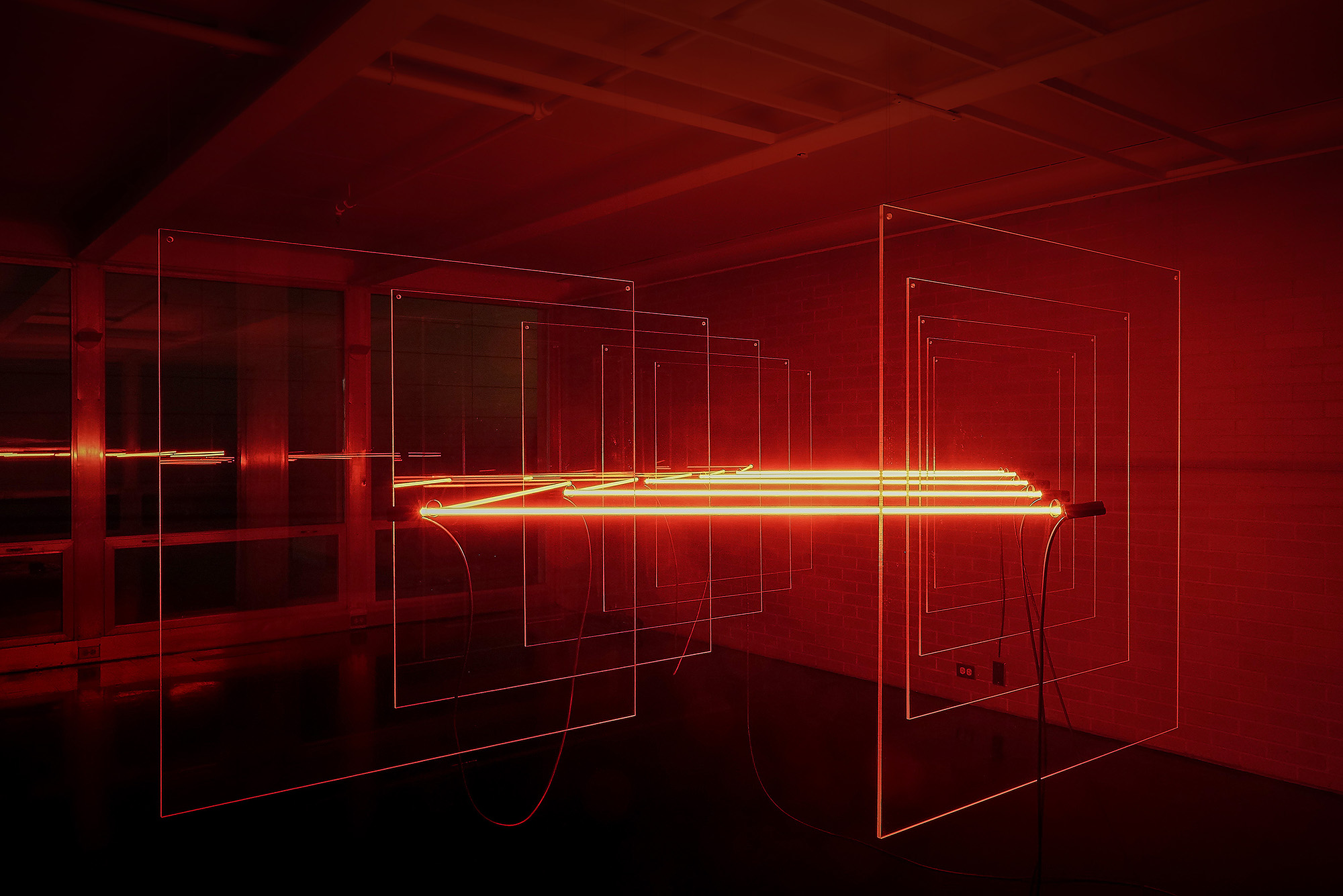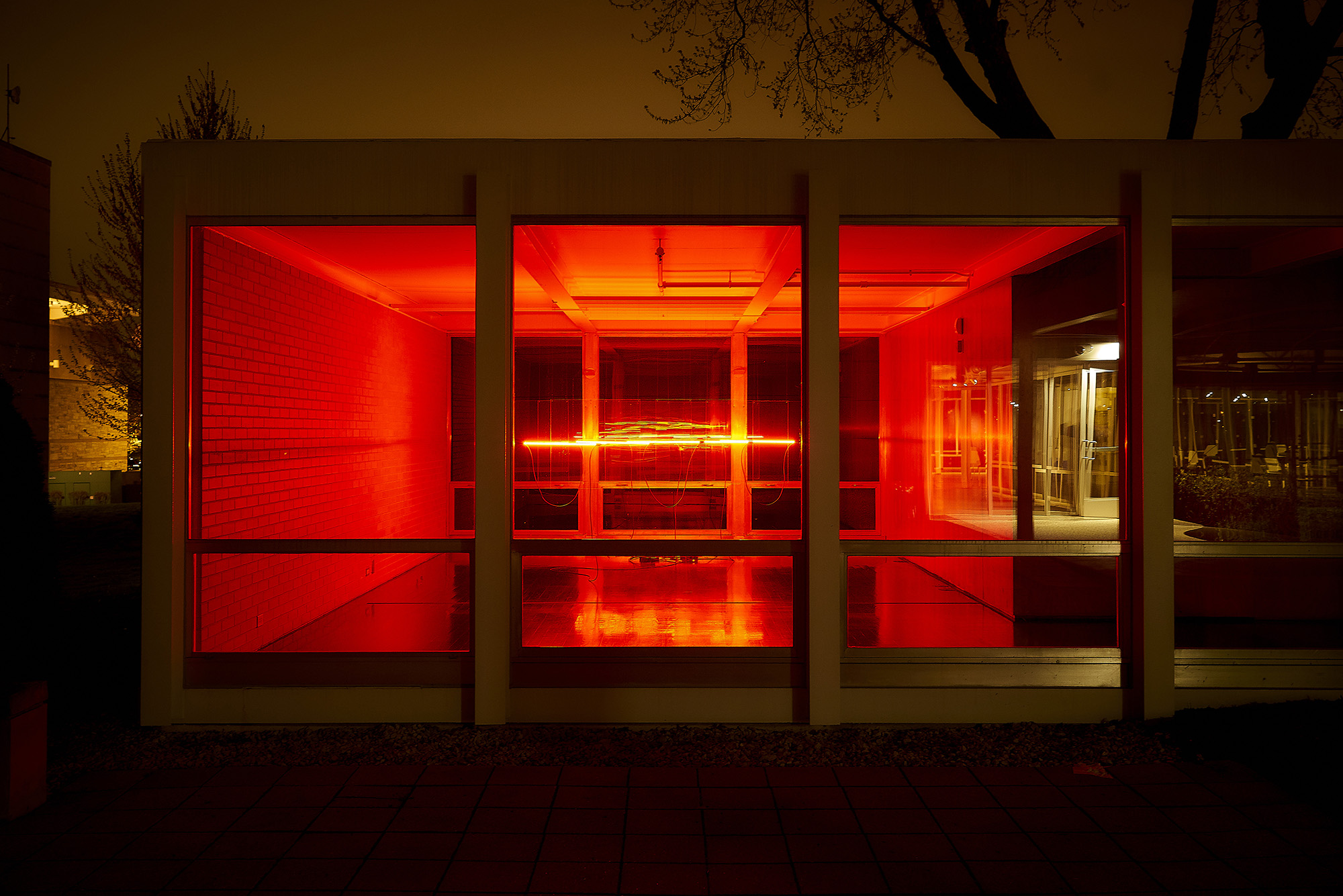 [ad_2]

Source link