ART NEWS
Textural Installations by Shoplifter Immerse Visitors in Furry Neon Caves
[ad_1]

Icelandic artist Hrafnhildur Arnardóttir, who goes by Shoplifter, cites her primary medium as hair. But rather than working with the expected range of browns and blondes that naturally grow on humans and animals, Shoplifter uses a range of hair that seems to draw its color palette from Muppets. Neon yellows and pinks, deep blues, and vivid greens commingle in massive installations that coat gallery walls, floors, and ceilings. Shoplifter's immersive works often create cave-like spaces where visitors explore around, under, and through her textural worlds.
Shoplifter, whose moniker stems from a stranger's mishearing of her given name, cites themes of vanity, self-image, fashion, beauty and popular myth as inspiration for her work. In an interview with artnet, she shared, "It started out with my fascination with humans and the things we mass produce for obscure reasons. Hair extensions are trying to beautify yourself and be unique. I noticed that layering the hair together and having it flow around created a very painterly tapestry feeling."
Shoplifter exhibits widely and most recently showcased her work as Iceland's representative to the  the Venice Biennale. Her solo show Nervescape VIII is also on view at the Museum of Contemporary Art Kiasma in Helsinki, Finland through September 15, 2019. Explore more of Shoplifter's work on Instagram.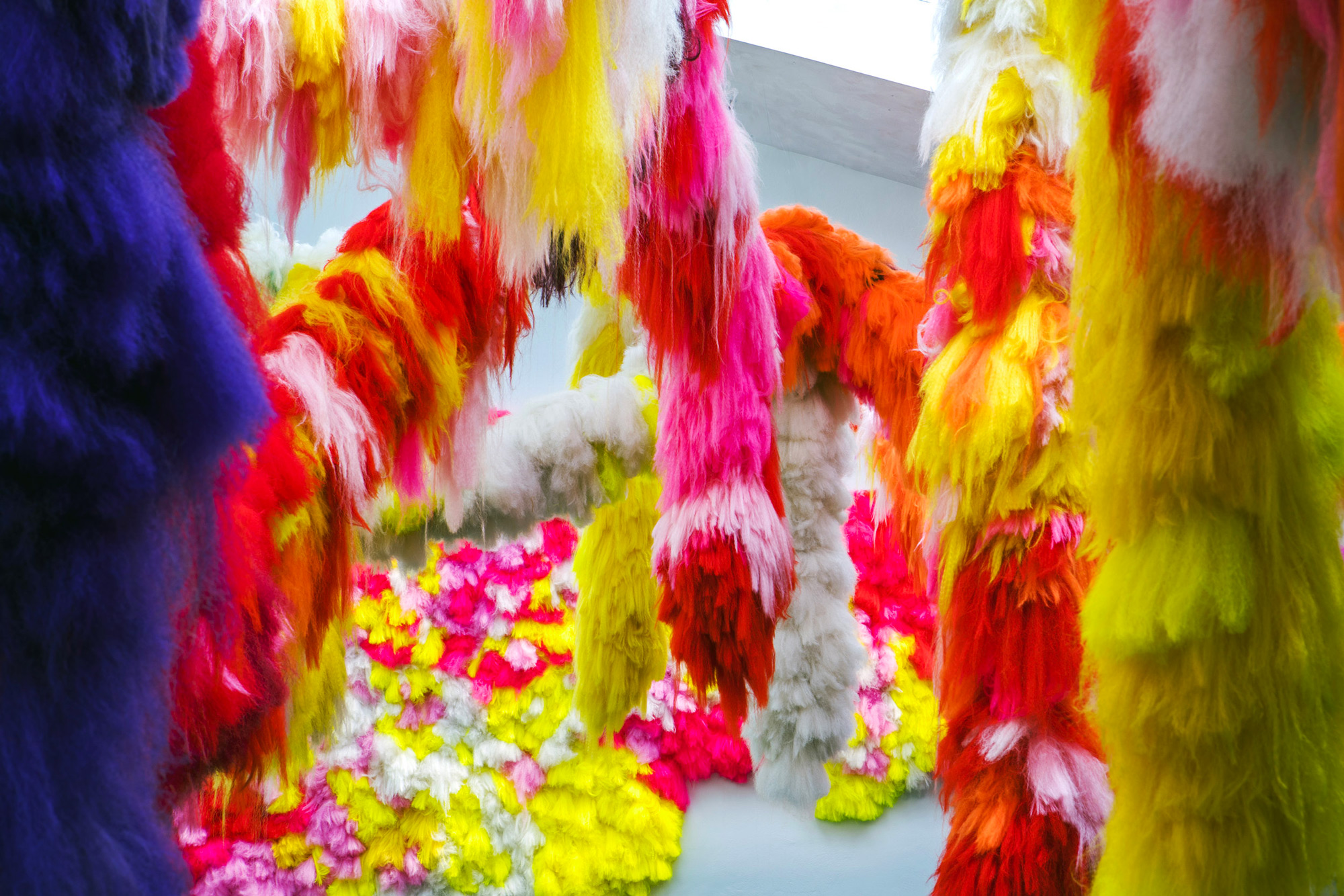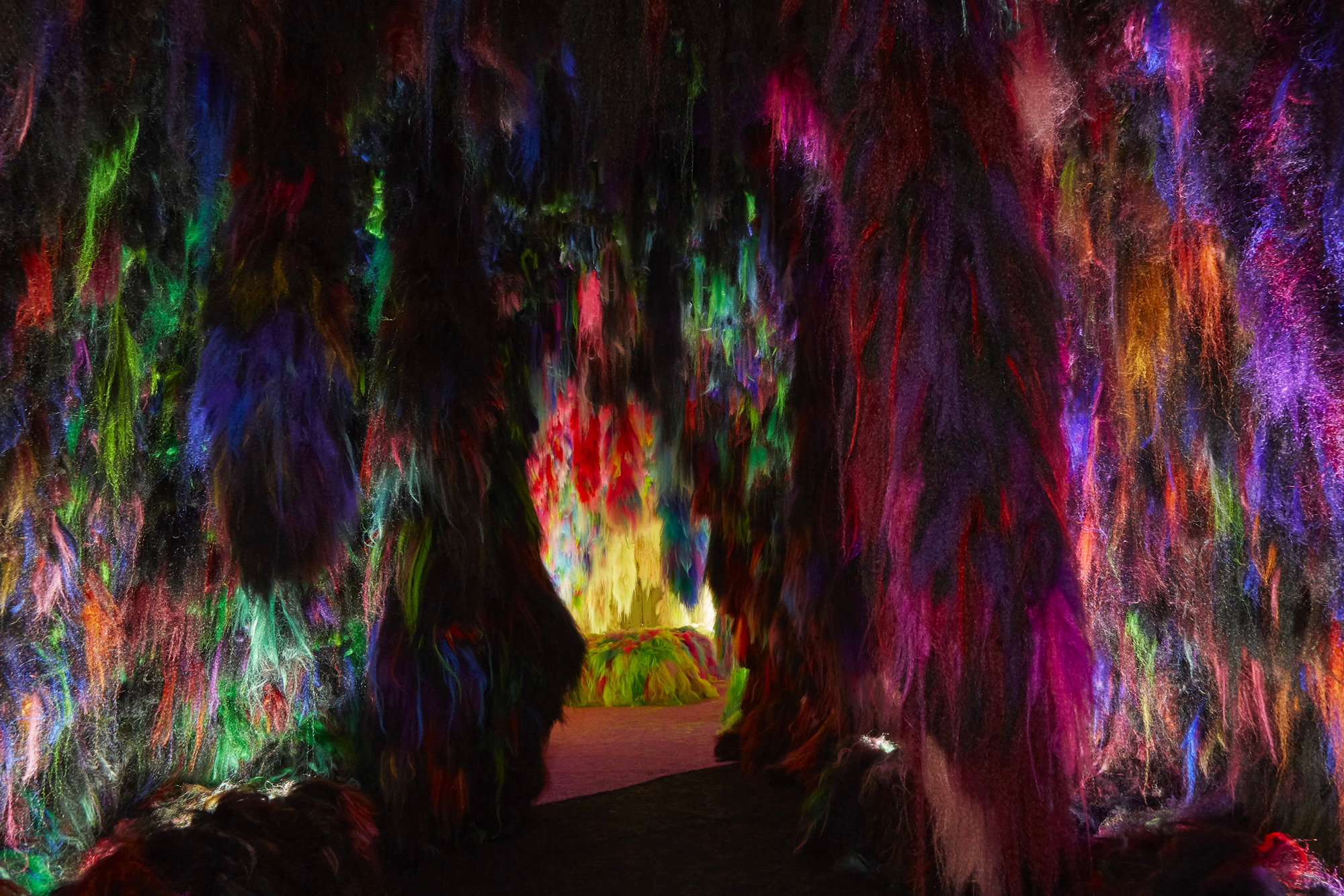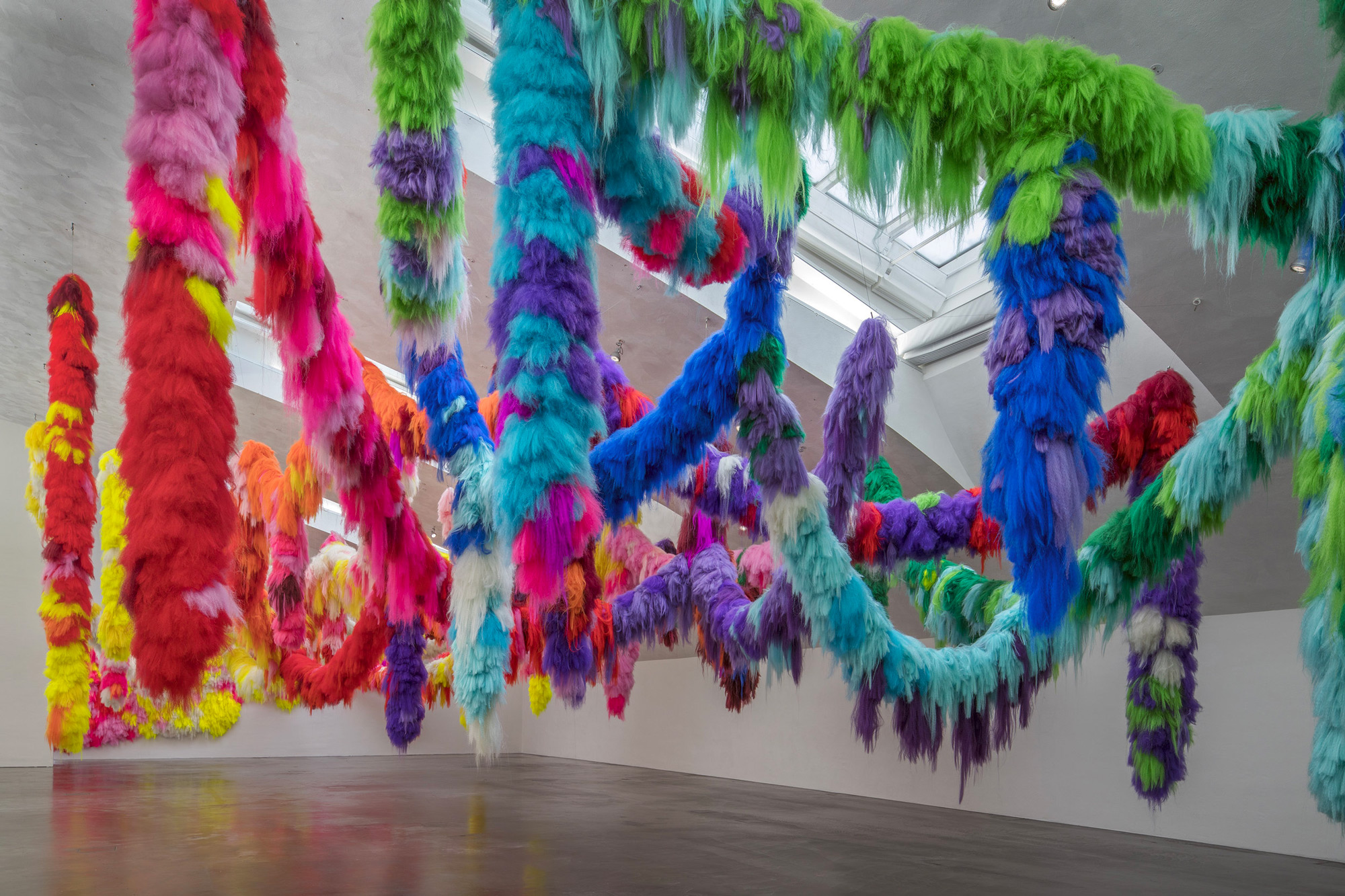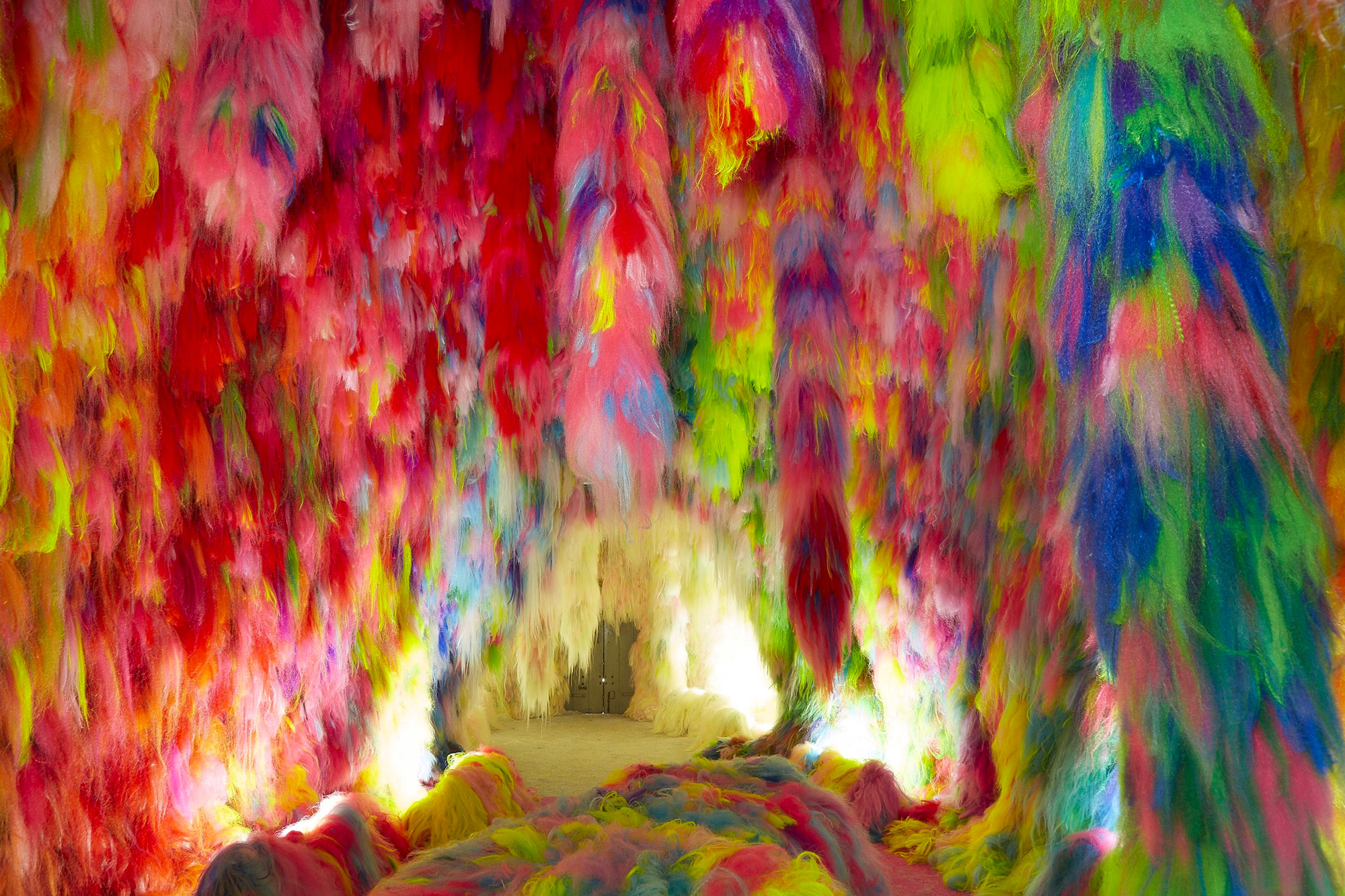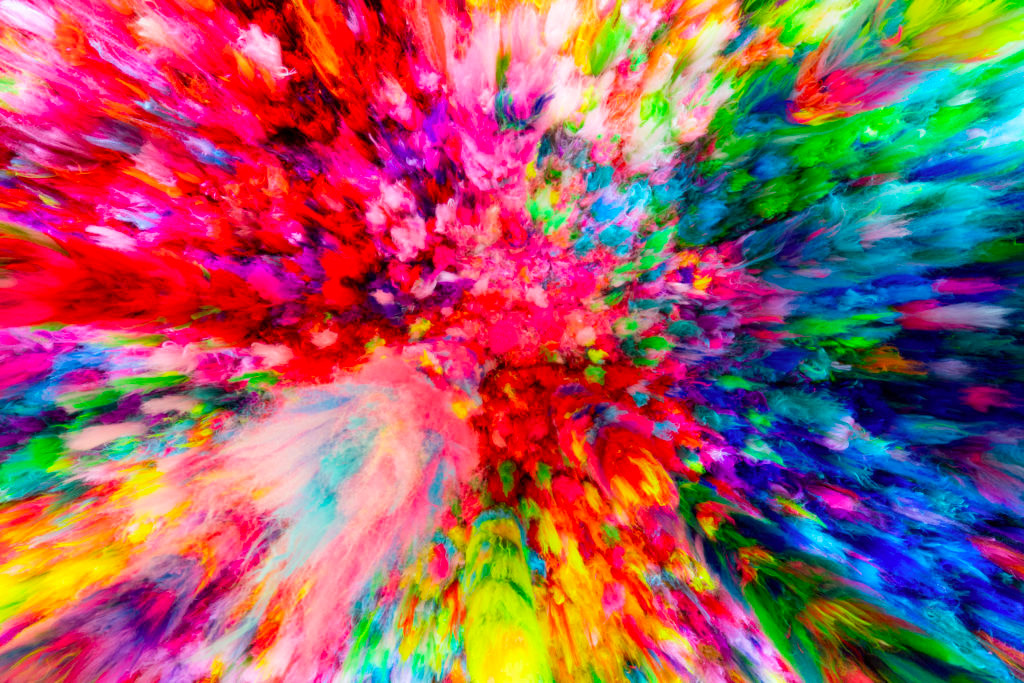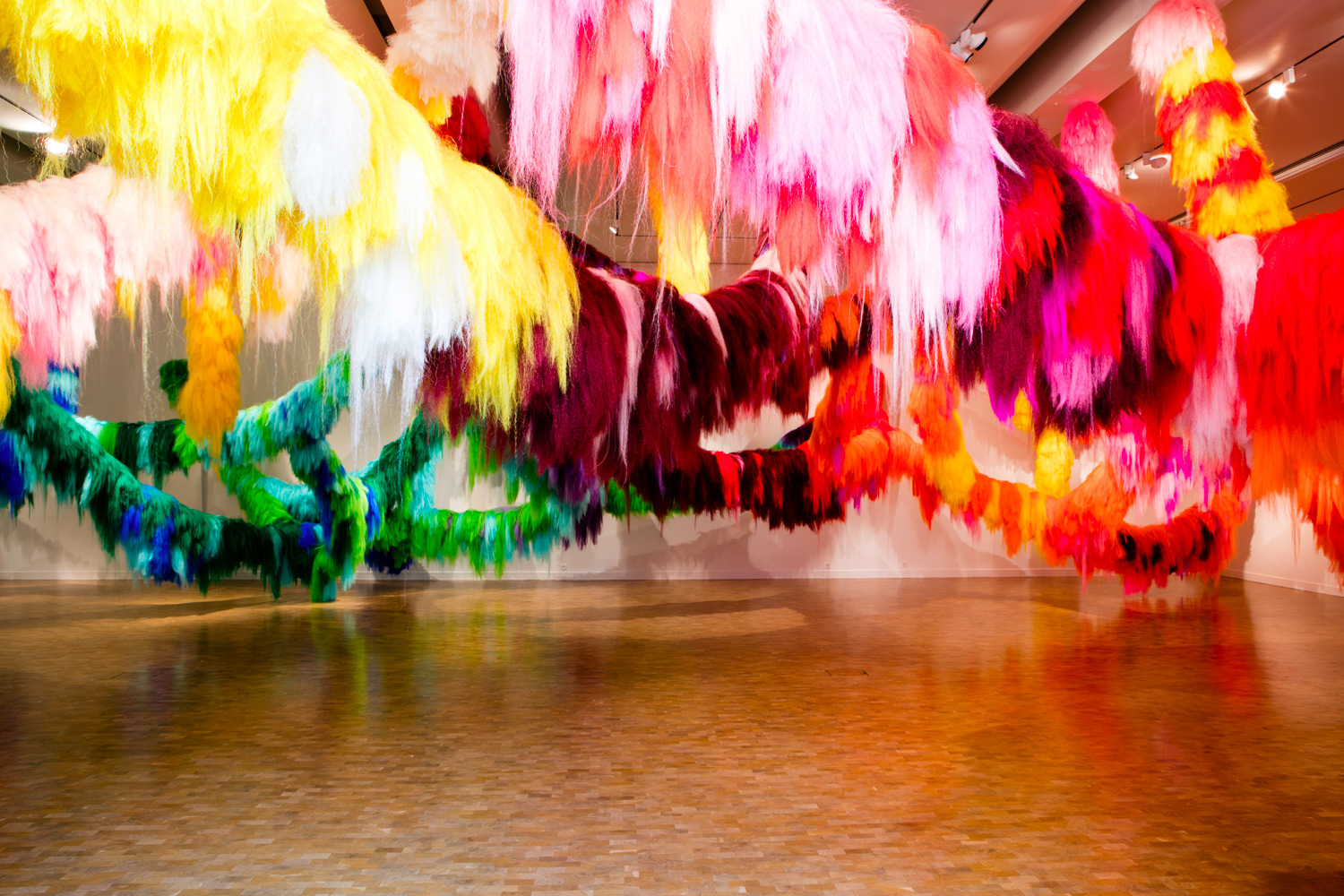 [ad_2]

Source link